US-Bangla Airlines gifts The Daily Star safety equipment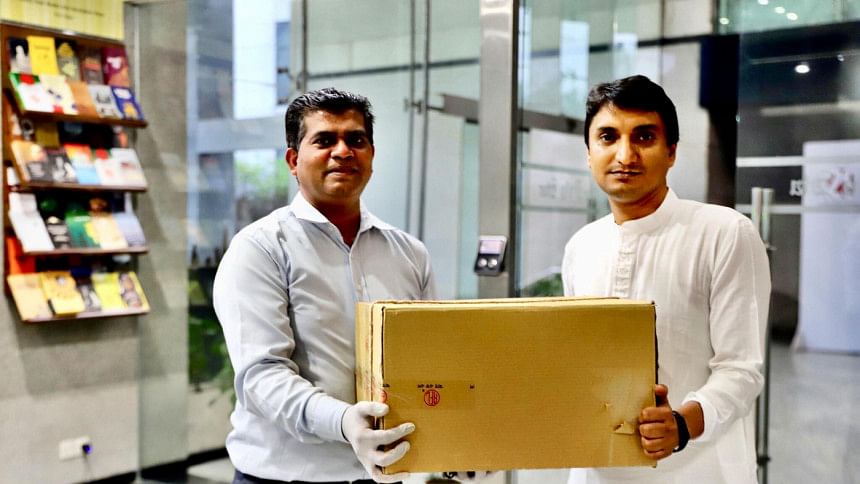 US-Bangla Airlines, one of the leading private airlines of the country, today presented different types of safety equipment, including masks, sanitisers, gloves, along with handheld thermal scanners to The Daily Star.
Kamrul Islam, general manager (public relations) of US-Bangla Airlines, handed over the box containing the items.
Partha Pratim Bhattacharjee, chief reporter of The Daily Star, received the gift at The Daily Star Centre in the city's Farmgate area and thanked the airliner.