BB seeks bank owners' assistance in tackling economic crisis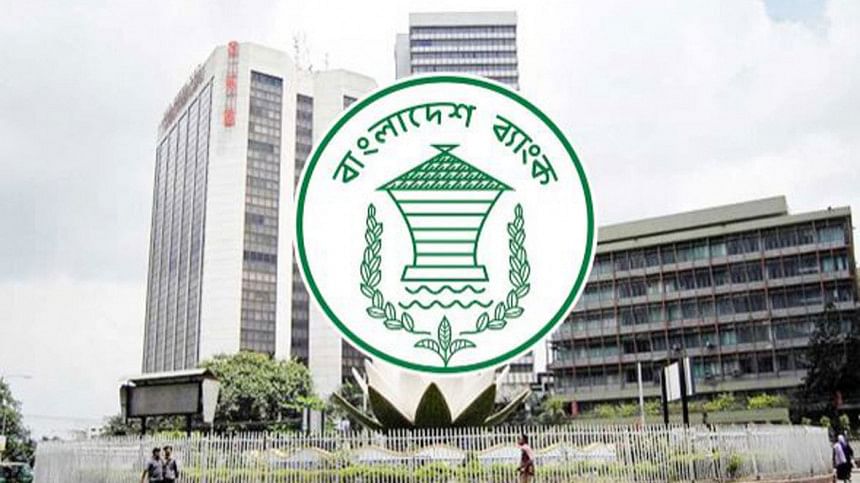 Bangladesh Bank yesterday sought assistance from bank directors in tackling the current economic crisis, including volatility in the forex market, growing inflation and lack of good governance in the banking sector. 
A delegation of the Bangladesh Association of Banks (BAB) led by its chairman, Md Nazrul Islam Mazumder, met the central bank governor, Abdur Rouf Talukder, and deputy governors at the latter's Motijheel headquarters on Wednesday.
The BAB is a platform representing owners of private commercial banks in Bangladesh
After the meeting, Bangladesh Bank Executive Director and Spokesperson Md Mezbaul Haque told journalists that the meeting took place on an invitation from the central bank.
"We discussed the current economic situation including foreign exchange market, export-import trade, reserve position, skyrocketing inflation and governance in the banking sector," he said.
Foreign exchange reserve has been falling for the past two years, reaching $21.70 billion on September 13.
Average inflation rose 23 basis points to a 12-year high of 9.92 percent in August whereas the central bank's target for the fiscal year was 6 percent. In July, it stood at 9.2 percent.
"We have sought their cooperation in the full implementation of the steps we have taken in various areas in recent times," said Haque.
Conflicts between the boards of directors and officials in the management of banks and overall corporate governance in the banking sector were discussed, he said.
Some banks are selling US dollars to clients bypassing the rate fixed by Bangladesh Foreign Exchange Dealers Association (Bafeda).
Bafeda and the Association of Bankers, Bangladesh (ABB), a platform of CEOs of lenders, have been fixing the US dollar rate since last year as per unofficial directives of the central bank.
On August 31, the two platforms decided to buy each US dollar at Tk 109.50 and sell it at Tk 110 from the first working day of this month.
However, the banking regulator found that some banks had charged clients higher rates.
Last Monday, the central bank asked managing directors of 10 banks why their treasury heads should not be penalised for their involvement in dollar rate manipulations this year.
The delegation of BAB promised to provide their full assistance for implementing the central bank measures to tackle the ongoing economic crisis, said Haque.
Bangladesh Bank in June announced a monetary policy for the July-December period of this year taking several initiatives including withdrawal of interest cap to cool down growing inflation.
BAB Chairman Md Nazrul Islam Mazumder could not be reached for comment till filing of this report in the evening yesterday.