Mangal Shobhajatra preparations underway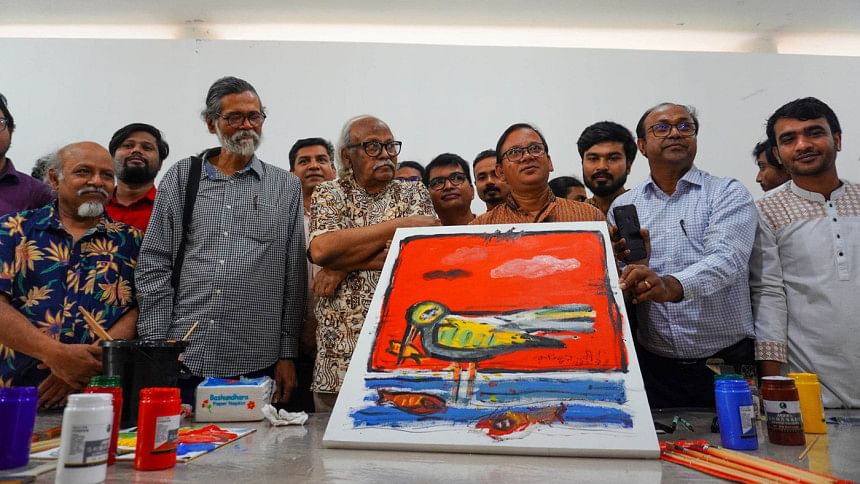 The preparations for the colourful and vibrant procession of Mangal Shobhajatra, a significant part of the Pahela Baishakh celebrations, have started at the Fine Arts Faculty of Dhaka University.
This festival was recognised as the Intangible Cultural Heritage of Humanity by Unesco in 2016. The procession sees thousands of people from different walks of life join in to celebrate the Bangla New Year.
The inauguration of the preparation was conducted by the famous artist Rafiqun Nabi, who painted an artwork to mark the beginning of the proceedings, today.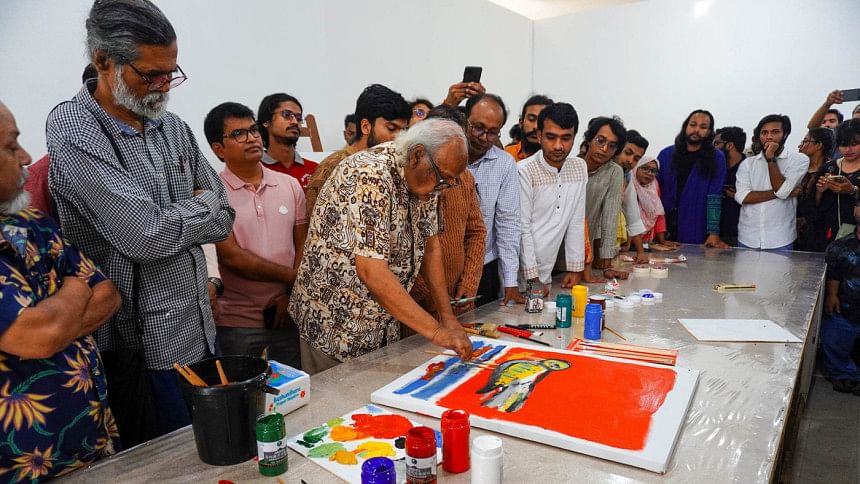 Following the tradition of previous years, a group of students initiated the work for celebrating the Pahela Baishakh, the most extensive cultural festival in Bangladesh.
The Fine Arts Faculty, also known as Charukala, has kept the Mangal Shobhajatra free of corporate sponsorship. Instead, teachers, students, and alumni of the faculty raise funds by creating and selling their artworks, crafts, masks, and sora (items made with clay).
The students of the 24th batch of the Fine Arts faculty are leading the preparations this year.
The Mangal Shobhajatra is an event that brings together people from all walks of life, promoting unity and culture in the country, said Om Prokash Ajay Das, a student of the faculty.