2 Bangladeshis arrested in Kolkata for flying drone over Victoria Memorial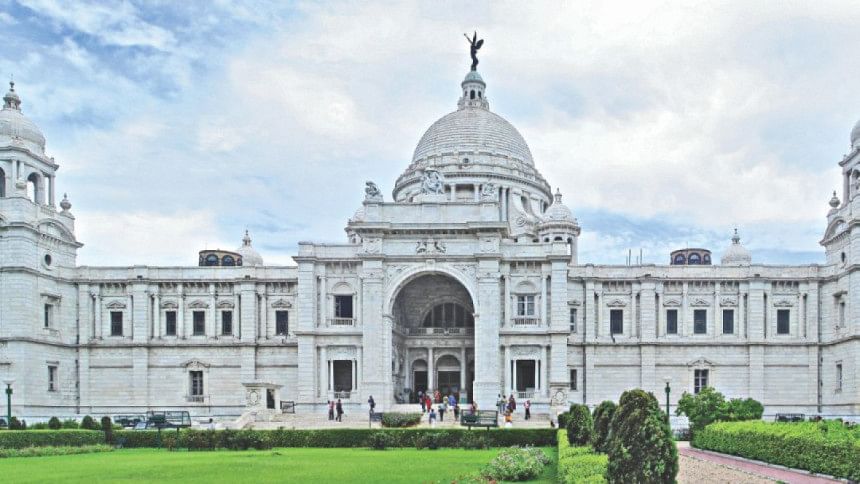 Two Bangladeshi nationals have been arrested by Kolkata police from the iconic Victoria Memorial premises in central Kolkata for allegedly flying a drone without permission in the area.
Md Shifat (20) and Md Zillur Rahman (35), both residents of Rajshahi, were apprehended around noon on Wednesday and sent to police custody till August 23.
The police said they acted on the complaint of Buddhadeb Karmakar, the Assistant Sub-Inspector of the Central Industrial Security Force which guards the Victoria Memorial, a hugely popular tourist site, reports our New Delhi correspondent.
He alleged the duo were found flying drones fitted with cameras from the northern side of the first-floor balcony of Victoria Memorial Hall.
"The CISF ASI claimed the accused was using the drone in a clandestine manner and was taking photographs of the building and its surroundings," said an officer from Hastings police station in central Kolkata.
The CISF guards India's key historical monuments and airports.
According to rules, a person wanting to fly a drone in the Victoria Memorial compound needs to have prior permission, mentioning the purpose of the recording, from the authorities of the monument.
"If we get any such request, we pass it on to the army for their consideration. They are the deciding authority on this matter," said an official of the Memorial. The headquarters of the Indian Army's Eastern Command is located nearby.
The Bangladeshi nationals have been booked under the Indian Penal Code sections 188 (disobedience to order duly promulgated by public servants), 268 (public nuisance), 287 (negligent conduct with respect to machinery) and 336 (act endangering life or personal safety of others). They have also been booked under Section 11A of the Aircraft Act 1934.
Kolkata Police's Deputy Commissioner (south) Akash Magharia said the two Bangladeshis claimed they had come to Kolkata on their way to Australia. "They came here three days ago. We are verifying their claims," he said.