Indian sports minister won't attend Asian Games in China
Decision taken in protest of Beijing's denial of accreditation to some Indian athletes from Arunachal Pradesh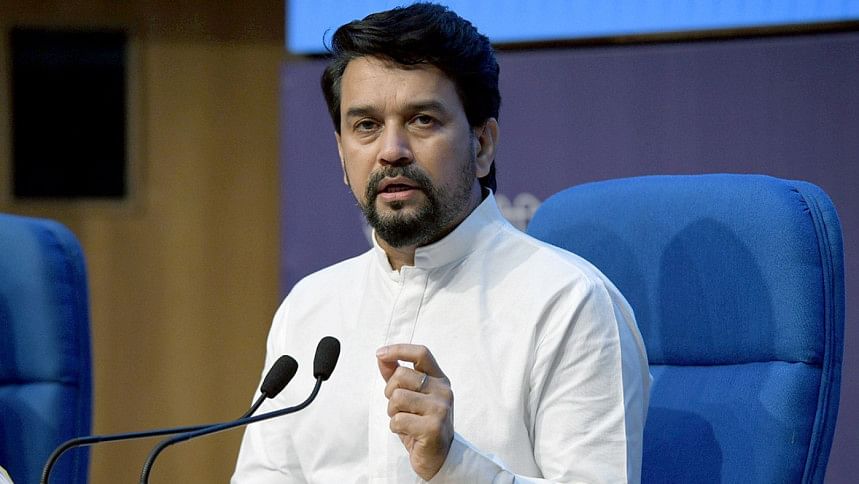 New Delhi today said Sports Minister Anurag Thakur has cancelled his scheduled visit to China for the 19th Asian Games, in protest of Beijing's denial of accreditation to some Indian sportspersons from Arunachal Pradesh.
India has lodged a strong protest with China both in New Delhi and Beijing against "deliberate and selective obstruction" of some of their sportspersons, reports our New Delhi correspondent.
"China's action violates both the spirit of the Asian Games and the rules governing their conduct, which explicitly prohibits discrimination against competitors from member states," the Indian External Affairs Ministry Spokesperson Arindam Bagchi said in a statement.
China claims the entire Indian north-eastern state of Arunachal Pradesh as its own territory, which has been rejected several times by New Delhi.
"Government of India has learnt that the Chinese authorities have, in a targeted and pre-meditated manner, discriminated against some of the Indian sportspersons from the state of Arunachal Pradesh by denying them accreditation and entry to the 19th Asian Games in Hangzhou, China," Bagchi said.
"In line with our long-standing and consistent position, India firmly rejects differential treatment of Indian citizens on the basis of domicile or ethnicity. Arunachal Pradesh was, is and will always remain an integral and inalienable part of India," he maintained.