Textile mill in Gazipur on fire for nearly 12 hours
5 firefighting units struggling to bring it under control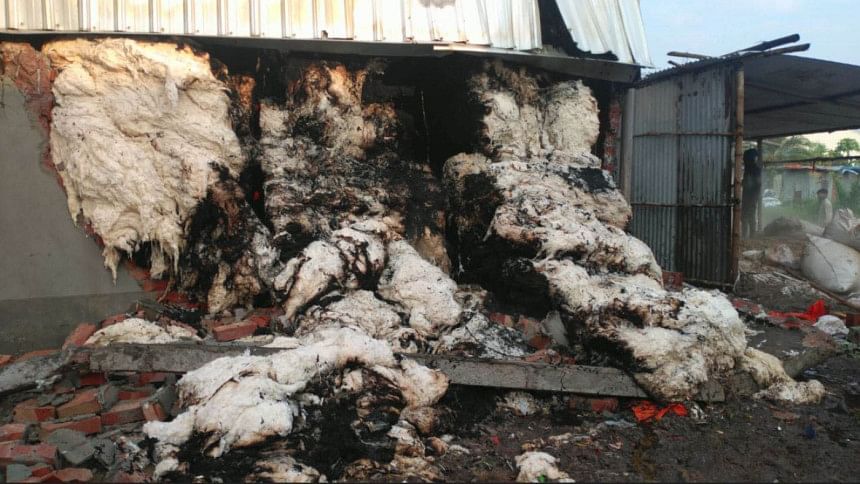 A fire that broke out in the warehouse of a textile mill in Gazipur's Sadar upazila could not be brought under control after 10 and a half hours.
Belal Hossain, warehouse inspector of Sreepur Fire Service, told The Daily Star that the fire broke out at the cotton warehouse of Shamim Textile Limited in Bhabanipur area around 12:00am today.
Five units of Gazipur Sadar and Sreepur fire stations rushed to the spot and were trying to douse the fire.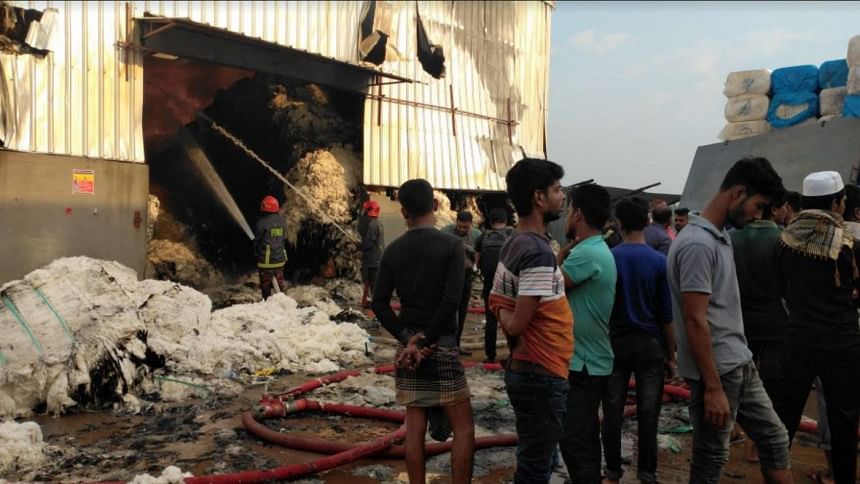 However, the fire could not be brought under control till 11:45am, he said.
No casualties were reported so far.