5 including Kaiyum arrested by DB in Nahid murder case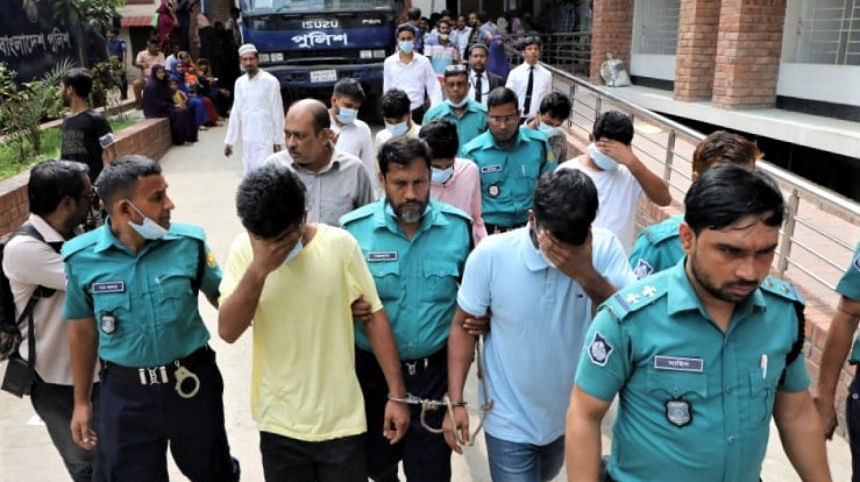 Police's Detective Branch (DB) arrested five students of Dhaka College, including Kaiyum, from different parts of the capital in connection with the murder of deliveryman Nahid Mia, who was killed during a clash between New Market traders and students of the college.
The arrestees were identified as Abdul Kaiyum (24), Polash Mia (24), Mahmood Irfan (24), Foysal Islam (24), and Junaid Bugdadi (19).
At a press conference held today at the DMP Media Centre, AKM Hafiz Akhter, DMP's additional commissioner (Detective Branch), confirmed the development.
Five people took part in the attack from the front. All of them had locally-made weapons, he said.
Kaiyum, a Dhaka College student, was the first to strike Nahid. He was dressed in a white and blue striped T-shirt, he said, adding that the police are still on the lookout for the youth seen in the viral photo hacking Nahid.
Nahid Mia was beaten up and hacked during clashes between Dhaka College students and shopkeepers in New Market area on April 19.
Nahid died at Dhaka Medical College Hospital that night.