AL infighting in Narsingdi: 3 injured, 20 houses torched, attacked
Three people were injured and at least 20 houses were set on fire or ransacked during a clash between two factions of ruling Awami League in Narsingdi's Raipura upazila.
More than 100 crude bombs were detonated during the sporadic clashes in the 17 hours till 12:00pm today, reports our Narsingdi correspondent quoting police.
The clash took place between supporters of Md Rajib Ahmed, Narsingdi zilla parishad member and former executive member of the district AL, and followers of Nilaksha Union AL President Ismaili Siraji.
Kamal Bashar, resident medical officer of Narsingdi Sadar Hospital, said, "Three people were admitted to Narsingdi Sadar Hospital with multiple bullet injuries."
The injured are Md Tofazzal Hossain, Rabiul Miah and Rashed.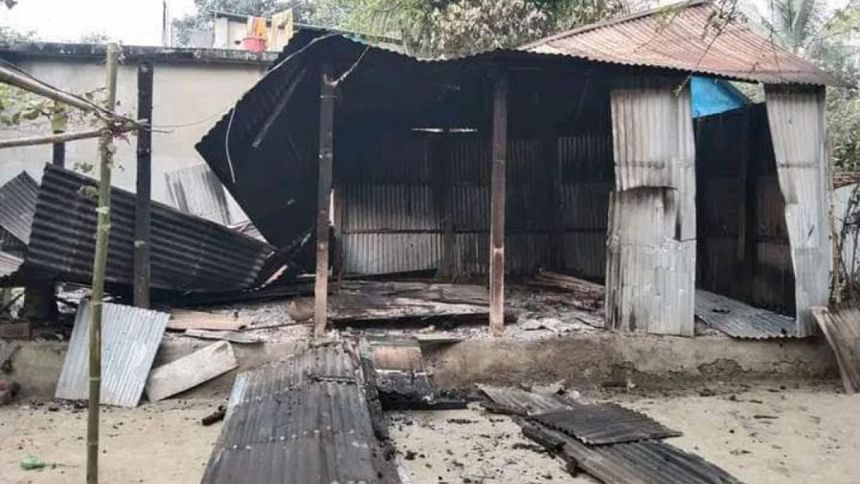 Rajib claimed, "Ismaili Siraji's supporters, led by Siddiq Member, vandalised and burned down 20-25 houses of my people."
Ismaili Siraji could not be reached for his comment.
Murad Hossain, a sub-inspector of Raipura Police Station, confirmed the incident and said police have been conducting a drive to bring the situation under control.
No one has been arrested and no written complaint lodged yet, the SI said around 3:00pm.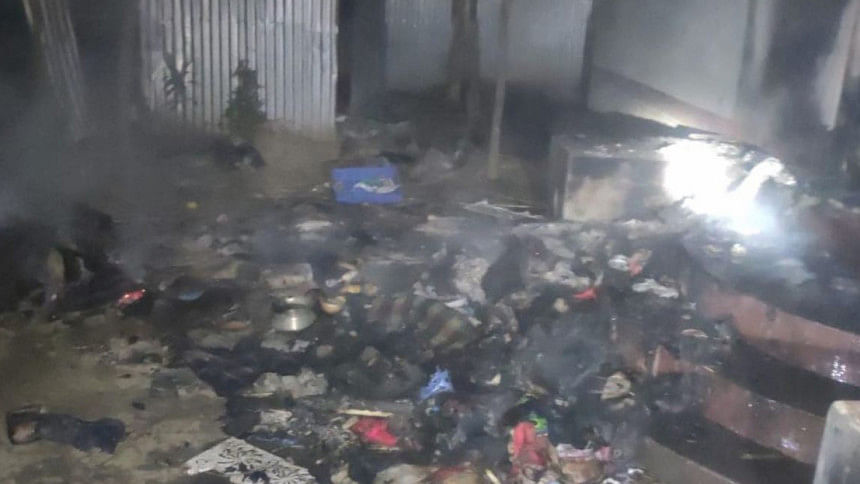 "Our operation continued till 3:00pm today. Some houses were burnt and some hand bombs were exploded. Legal action will be taken against those responsible for the incident. Officer-in-charge of Raipura Police Station Md Rahman did not receive the phone when our correspondent tried to reach him.