Hallmark Group's guard found dead in Savar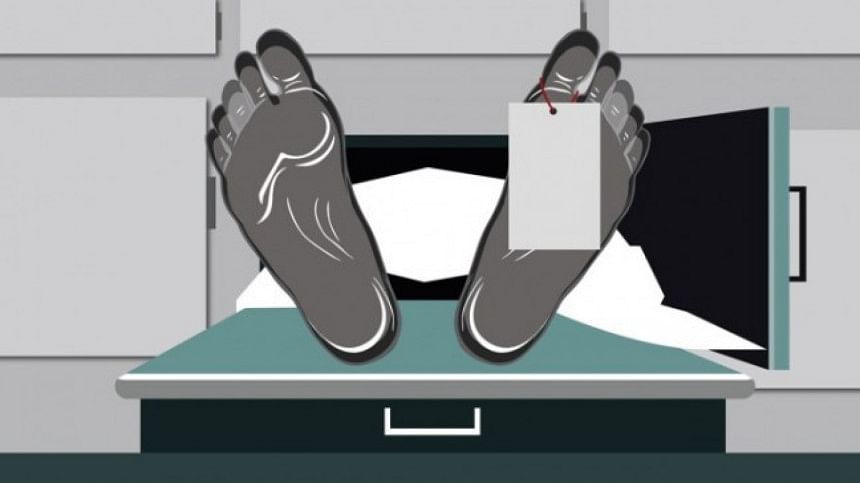 Police recovered the body of a security guard of Hallmark Group in Savar, on the outskirts of Dhaka, early today (October 2, 2022).
Rasel Mollah, in-charge of police outpost at Savar tannery estate, told The Daily Star that the body was recovered from a bush inside the boundary of the long-closed Hallmark Group in Nagarchar area.
The deceased was identified as Royal Sarker (35) of Kachakata upazila in Kurigram, who used to guard the Hallmark factory.
Rasel said that a piece of cloth (gamchha) was twisted around the neck of Royal when the body was recovered.
Primarily, police suspected that he was killed following a dispute during gambling last night (October 1, 2022), reports our Savar correspndent.
Miscreants might have hit him with a hammer in the head after twisting the cloth around his neck, the official said.
Efforts are on to arrest the culprits in connection with the incident.
The body has been sent to Shaheed Suhrawardy Medical College Hospital for autopsy.
Preparations are underway to file a case with Savar Model Police Station, he added.