New Market clashes: Hunt for Emon, Kaiyum on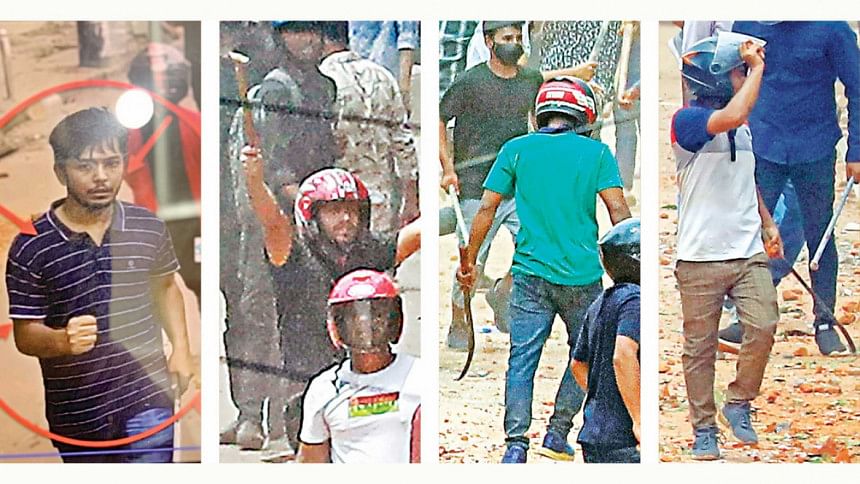 After primarily identifying around a dozen suspects who assaulted and hacked 19-year-old Nahid Mia during the clashes between Dhaka College students and shopkeepers in New Market area, police are now focusing their investigation on two individuals -- Kaiyum and Emon Bashar.
Kaiyum is a Dhaka College student who first hit Nahid and Emon was the one who carried out the final attack on the deliveryman on April 19, according to video footage and photos. Nahid died of his wounds at the Dhaka Medical College Hospital that night. 
"We identified around a dozen suspects from footage and photos, and interrogated many of them. We are now continuing our investigation centring Emon Bashar and Kaiyum, both activists of Dhaka College Chhatra League," said a senior officer of the Detective Branch (DB) of police, who is involved with the investigation. HM Azimul Haque, deputy commissioner of (Ramna division) DB, told The Daily Star yesterday that officers made major progress in the investigation. 
"But we are taking some time as it is a sensitive case and we do not want any innocent person framed," he said. "We have collected information from different sources and now we are scrutinising those."
Video footage of the incident went viral on social media. The Daily Star journalists, who were present near the scene, also took photos of the gruesome attack.
The footage and the photos show Nahid lying still in front of Nur Jahan Super Market and then a young man in a black helmet started hacking him indiscriminately with a machete.
The man in the black helmet was identified as Emon, a second-year student of Bangla at Dhaka College.
He is a supporter of Dhaka College Chhatra League leader Samad Azad Julfikar. The footage showed Kaiyum in a blue t-shirt with white stripes. He hit Nahid first.
On Sunday, a team of the DB police seized two mobile phones of Emon from his room at the college's International Hostel.
Our Dhaka University correspondent, who visited room 101, Emon's room, found it padlocked from outside and one of the windows broken. Through the window, the correspondent yesterday saw large iron rods, like the ones used during the clashes. The four beds were in a state of disarray, with some mattresses overturned and clothes strewn about haphazardly.
There were no students to be seen when the correspondent visited eight hostels of the campus yesterday afternoon, and most of the collapsible entrance gates to the residential buildings were closed.Meanwhile, Home Minister Asaduzzaman Khan Kamal at an event yesterday said legal action must be taken against those who will be identified from video footage of the clashes.