Indo-Bangla talks: No political issues on agenda
Momen on foreign secretary's meeting with Indian counterpart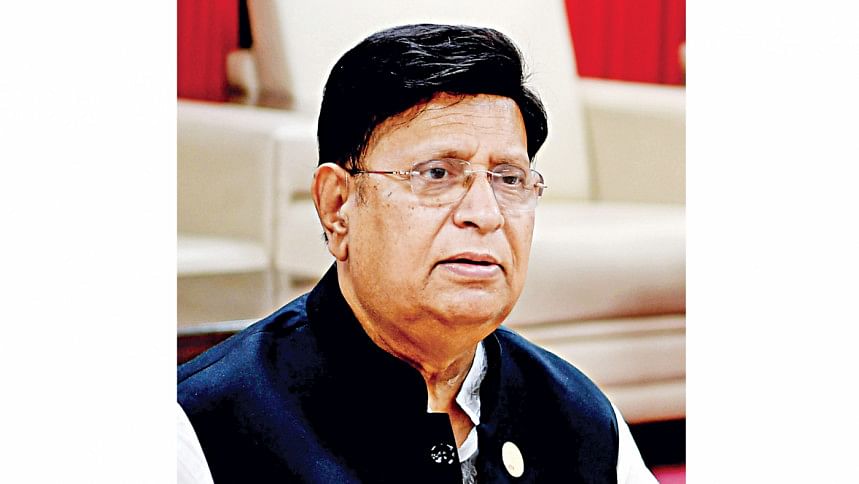 Foreign Minister AK Abdul Momen today said no political issues will be discussed in the foreign secretary-level talks between the two countries.
"I don't think so. Political discussion has already been done. There will be no discussion about politics there," Momen told reporters at the Ministry of Foreign Affairs when a reporter wanted to know whether political and upcoming elections will be discussed in the forthcoming meeting.
The foreign minister said it is a routine meeting between the two countries where various issues of mutual interest will be discussed.
"We do FOC (Foreign Office Consultations) with many countries. It is a routine matter," he added.
Foreign Secretary Masud Bin Momen is scheduled to visit India on November 23 or 24 to hold a regular bilateral meeting with his Indian counterpart Vinay Mohan Kwatra.
This is the second foreign secretary-level meeting between the two countries this year. The first one was held in February in Dhaka.
In the Foreign Office Consultations, the two countries usually discuss all the major issues of mutual interests to promote cooperation encompassing all sectors.