Waterlogging in New Market
DSCC issues show cause notices to 4 officials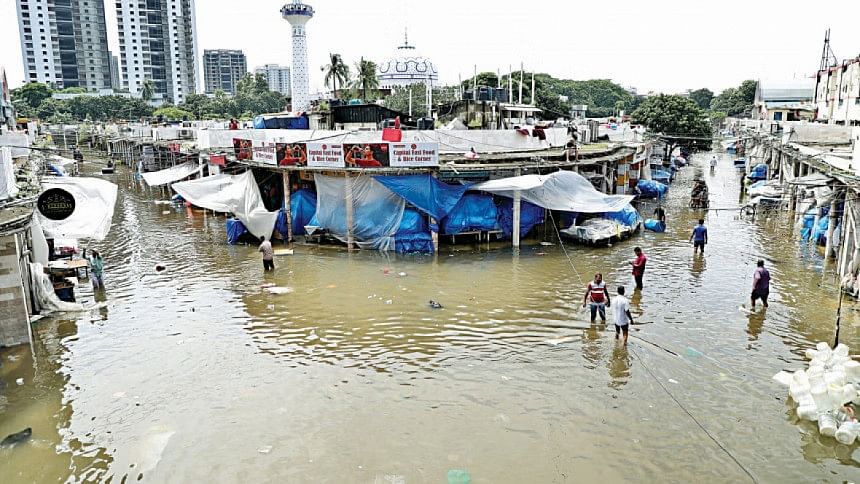 Dhaka South City Corporation has issued show-cause notices to four officials for failing to solve the waterlogging problem in the capital's New Market and surrounding areas within 24 hours of the end of Thursday night's heavy rain.
DSCC Public Relations officer Abu Nasher confirmed this to The Daily Star today.
They were found to be negligent in performing their duties, he said.
The officials are: Assistant Chief Waste Management Officer Mohammad Asghar, Waste Management Officer Mohammad Selim Miah, Cleaning Inspector Mohammad Abdun Noor, and Mohammad Sohel.
Heavy rainon Thursday night caused waterlogging in several areas of the capital. Many areas around New Market were submerged till late Friday night.