First day of hartal: Less traffic on Dhaka roads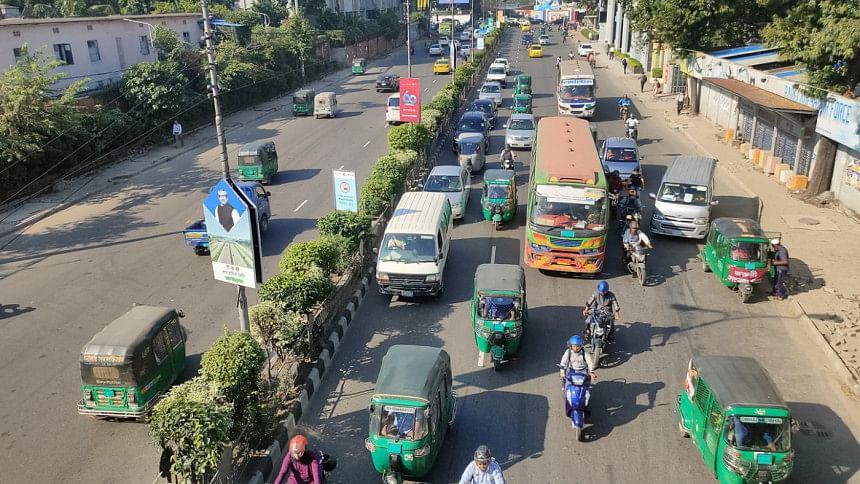 Fewer vehicles were on the roads of Dhaka during the first day of the 48-hour hartal called by the BNP and its like-minded parties.
The presence of public transport, as well as private vehicles on the roads, was considerably less than any other working day, reported our reporters after visiting various spots in the capital.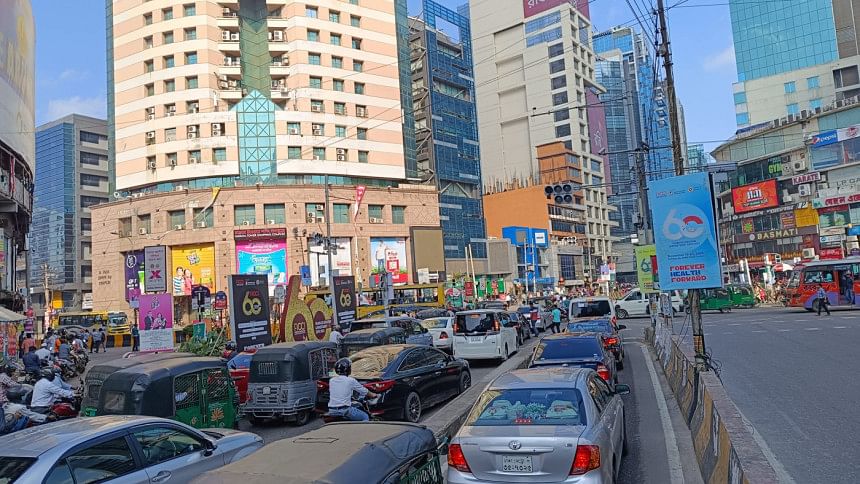 While visiting Bangla Motor, Karwan Bazar, Farmgate, Bijoy Sarani, Jahangir Gate, Mohakhali, Amtali, Bir Uttam AK Khandaker Road, Gulshan1 and 2, Police Plaza, Hatirjheel, Satrastar Intersection, Moghbazar, Kakrail, Nayapaltan, and Jatrabari areas, they found only a few public buses were operating.
Private cars, CNG-run auto-rickshaws, and motorcycles were also less prevalent compared to any other working day.
"Starting at 9:30am, it took me 30 minutes to reach Mohakhali from Bangla Motor. I experienced a 2-minute delay at the Karwan Bazar signal and around 7 minutes delay at the Bijoy Sarani, said Kamal Uddin, a passenger who travelled on an auto-rickshaw.
Meanwhile, the BNP central party office at Nayapaltan was found padlocked.
Rejecting the polls schedule, BNP and like-minded parties have called for a nationwide 48-hour countrywide strike on Thursday starting from 6:00am this morning.