Hope against hope
Govt's plan to reduce power outage by Sept may hit snag, experts suggest renegotiating capacity charges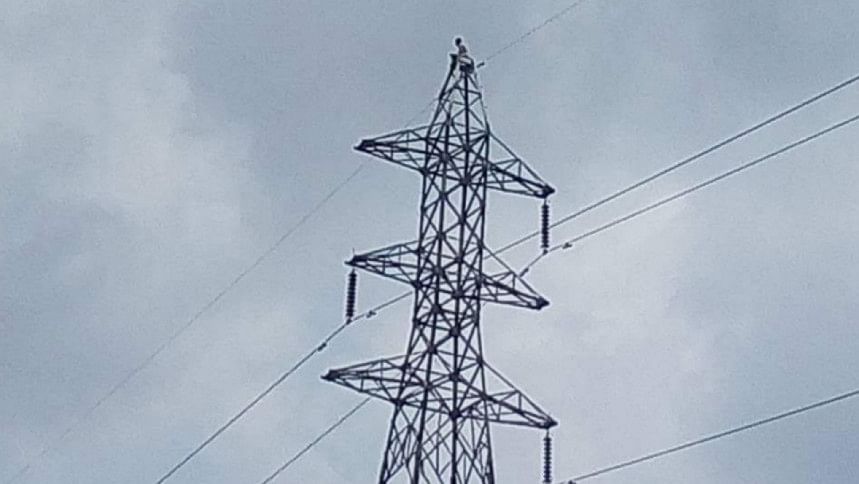 The government has assured people suffering from severe power cuts that the situation will improve after September when three new coal-based power plants start operation, but experts expressed doubts about it.
The new power plants are the Rampal power plant, the second unit of Payra power plant and Adani Godda power plant in India.
These power plants are to run on imported coal at a time when the forex reserves of the country are strained.
After a meeting at the Prime Minister's Office on Thursday, Tawfiq-e-Elahi Chowdhury, energy adviser to the PM, made the assurance that there would be some relief from load-shedding from September.
He argued that three new coal-based power plants will come into operation by that time.
But the reality is, while the country's two running coal-fired power plants have the capacity to plug shortfalls in power generation, those are also suffering from a shortage of coal and lack of transmission lines.
The first unit of the 1,320-megawatt Payra plant and the 525MW Barapukuria plant are now generating 763MW -- less than half their combined capacity.
Of a total of 152 power plants across the country, only 59 were operational on Thursday, according to the Power Grid Company of Bangladesh (PGCB).
The rest were out of operation either because of the fuel crisis or due to maintenance issues.
On Thursday, 28 power plants were out of operation due to fuel shortage, and that number was 19 on June 30, when the government started power rationing, showed the PGCB data.
The government is trying to cut dependency on imported fuel and gas-based power plants and rely more on domestic gas production, coal-fired power plants and imported electricity.
To save electricity, the government has already instructed restrictions on lighting in social programmes, shopping malls, shops and households and it is contemplating shortening office hours, introducing "home office" for its officials and rescheduling school timing.
An official of PGCB told The Daily Star that the government only said "September" hoping that the winter will reduce demand for electricity, and that the timeline is not based on any study.
Prominent energy expert M Tamim said the difference of peak-hour demand in winter and summer is more than 4,000MW.
"Currently, our national AC [air-conditioner] consumption load is more than 2,500MW at peak hours. The government recommends setting the thermostats at 25 degrees Celsius. Even If everybody adjusts their thermostats to 24 degrees, it would save 700-800MW more in total," he said.
He also said that as per his knowledge, no new coal-based power plant will be in operation by September.
"The second unit of Payra is ready but not operating due to lack of a transmission line, which is likely to be ready in December. We are paying Tk 103 crore every month in capacity payment for this power plant running at half-capacity [the first unit is running at 660MW]. And through the same transmission line, Rampal will also supply electricity. Adani will also come next year."
The Daily Star reported earlier that the transmission line to import electricity from India's Adani power plant will not be ready by this year.
M Tamim, however, welcomed the power-saving recommendations made by the government, saying it was the only solution to reduce the electricity demand.
Only one out of three units of the Barapukuria coal power plant are operating, using coal produced in Barapukuria. These units cannot go into full production because the coal mine is not producing enough coal.
Asked about Barapukuria power plant, Tamim said, "Since we are not able to operate the Barapukuria plant because of a lack of coal, firing up three new coal-based power plants would not solve the crisis unless coal supply is ensured."
Replying to a question, Tawfiq-e-Elahi Chowdhury said during Thursday's briefing that the full capacity of the Barapukuria power plant cannot be utilised as coal production at the nearby coal mine has remained suspended for development of the next phase of the mine.
"The next phase will be ready for production after a month," he said.
"The Payra power plant's capacity also has remained underutilised as a substation required for power evacuation is being repaired for back-feeding electricity to the Rampal power plant."
Even if the government adopts austerity measures and keeps fuel-based power plants out of operation, the capacity charges to be paid to the power plants will continue to be a huge burden.
Experts suggested renegotiating contracts with power plant owners and suspending capacity charges for the time being.
According to data of Institute for Energy Economics and Financial Analysis (IEEFA), the government has paid a total of Tk 33,970 crore in "capacity payments" to the independent power producers, rental and quick rental power plants between 2017-18 and 2020-21.
In 2017-18, it was Tk 5,600 crore, in 2018-19 it was Tk 6,241 crore, in 2019-20 Tk 8,929 crore and in 2020-21 Tk 13,200 crore.
Centre for Policy Dialogue (CPD) estimated the number at Tk 26,533 crore in the 2021-22 fiscal year and forecast that Tk 31,600 crore would be spent as capacity charge to power plants in the ongoing 2022-23 fiscal.
Contacted, CPD's research director Dr Khondaker Golam Moazzem told The Daily Star that the government should initiate two types of initiatives.
"One is austerity, which is going to be taken, which will not be sufficient. That's why the government needs to take initiatives for the long term. They could announce the suspension of capacity payments for at least six months.
"Those payments were fixed by the contract papers with the power plant owners and the government. But for any emergency reason, as per the contract law, the government could change any terms and conditions," he said.