Measures taken to ensure digital security
Govt on alert after data leak from birth, death registration website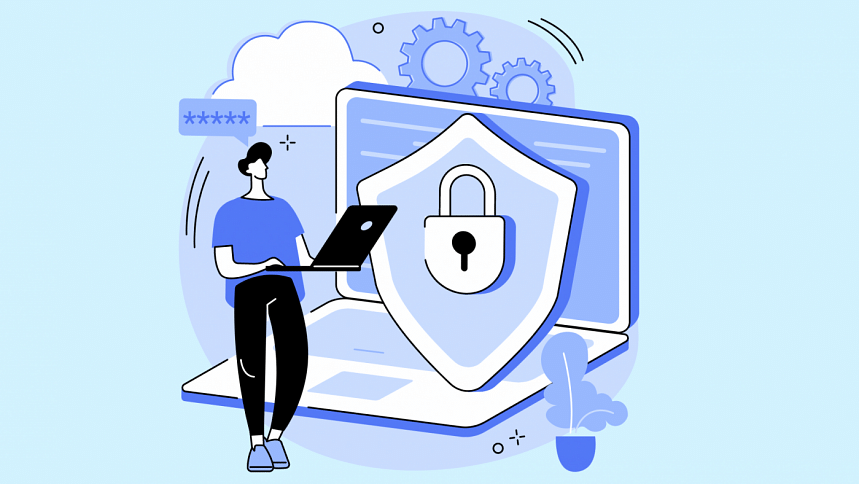 The Office of the Registrar General, Birth and Death Registration has been asked to resolve issues regarding application programming interface (API) on its website.
They are directed to address these concerns within the next seven days and submit a detailed report to the Digital Security Agency, aiming to fully activate the website by the beginning of October.
API is a set of rules and protocols that empower different software programmes to communicate and interact, allowing them to share data and functionality seamlessly.
The directives were made at a review meeting at ICT Division yesterday.
The meeting was presided over by State Minister for ICT Zunaid Ahmed Palak.
On June 7, TechCrunch, a San Francisco-based online news platform, reported that the personal information of about 5 million Bangladeshi nationals, including their names, NIDs, phone numbers and email addresses, have been leaked from a government website.
However, a government investigation in this connection could not determine the extent of the breach.
After more than a month of closure, the online application process for birth and death registration resumed in early September. However, citizens are still encountering various issues during the application procedure.
Rashidul Hassan, registrar general at the Office of the Registrar General, Birth and Death Registration, said the website freezes when they run a new and sophisticated web application firewall in the website.
"We have told the vendor to resolve the issue. Otherwise, we would have to use the old one, which is vulnerable to hacking," he added.