Newborn receives Nipah antibody from mother: icddr,b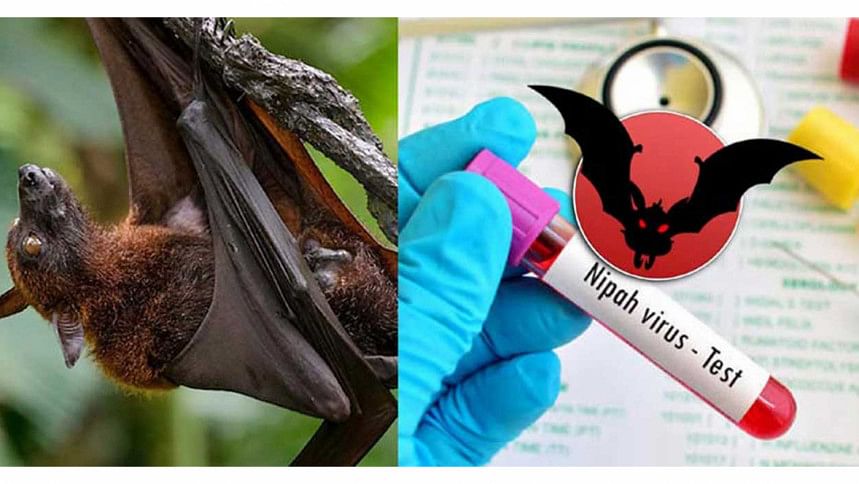 Researchers at the icddr,b have found evidence that a newborn received immunity against the Nipah virus from the mother who survived infection previously.
They revealed this after testing the specimen of a newborn whose mother survived a previous Nipah virus infection, said a press release of the icddr,b today.
The finding was published in the journal titled "Tropical Medicine and Infectious Disease" on December 27 last year.
"To best of our knowledge, this finding is the first to report the transfer of Nipah virus-specific immune properties from mother to newborn… Hopefully this will be a reference for vaccine recommendations for pregnant and young women against the Nipah virus," Dr Syed Moinuddin Satter, the lead researcher of the study, said in the press release.
The mother and her baby girl aged under five in Faridpur were infected with the virus in January 2020 after they drank raw date juice. While the daughter died from the infection, the mother survived but had significant residual neurological impairment.
The woman later conceived in November 2021 and was under thorough antenatal follow-up by the National Nipah surveillance authority. A healthy male baby was born in August 2022.
Appreciating the revelation, Dr Tahmeed Ahmed, executive director at icddr,b, said, "I hope we will soon have effective preventive measures and treatments, and be able to save lives."
Prof Tahmina Shirin, director of the Institute of Epidemiology, Disease Control and Research (IEDCR), said, "Even if someone says they have taken precautions while collecting raw date palm sap, we would urge everyone not to drink raw date palm sap because it is still unsafe."
According to the World Health Organisation, the mortality rate for Nipah virus infection is estimated at 40-75 percent, and in Bangladesh, it is about 71 percent.
The survivors suffer from severe neurological complications. Moreover, there is a high chance that these symptoms worsen progressively when a survivor becomes pregnant and approaches the term.