One-sided polls may lead to deep crisis
47 eminent citizens warn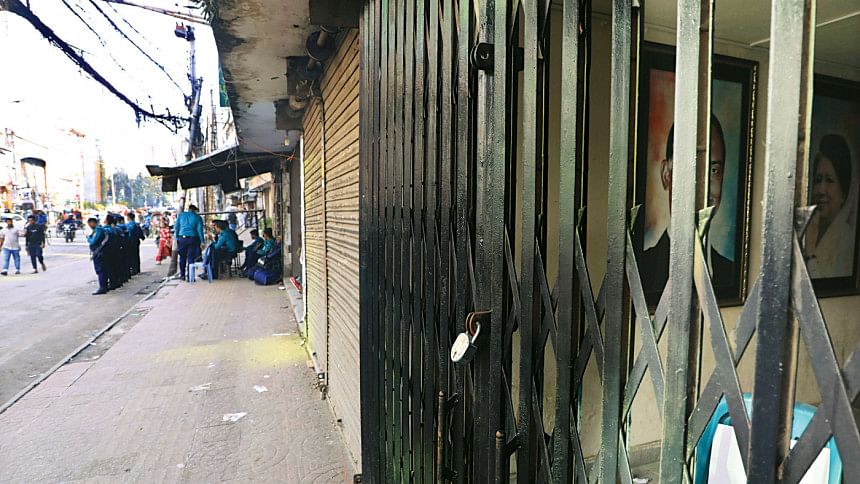 Forty-seven eminent citizens yesterday said a "one-sided" national election might drive the country into a deep crisis.
In a joint statement, they said the Election Commission announced the polls schedule at a time when BNP and other opposition party leaders and activists were facing numerous police cases and wholesale arrests.
In such circumstances, the EC's move is helping the government hold the "lopsided" polls, they said. "This situation is very alarming for Bangladesh."
The citizens said experiences from the previous two national polls suggest that if a "one-sided and controversial" election is held, there would be no societal, political, and economic accountability in the country and the public institutions would become subservient to the government.
Besides, corruption and extrajudicial killings will increase massively, they added.
The eminent citizens called upon the government to release the arrested opposition activists and leaders, hold talks, and create a conducive atmosphere for polls.
They also urged the BNP and other opposition parties to play their role so that dialogues can be held.
The signatories include former cabinet secretary Ali Imam Majumder, economist Prof Anu Muhammad, political scientist Prof Dilara Chowdhury, photographer Shahidul Alam, rights activist Shireen Huq, Prof Asif Nazrul, author Rahnuma Ahmed, rights activist Nur Khan, Prof Sayeed Ferdous, neurologist Naila Zaman Khan, and Prof Shapan Adnan.