Record subsidy allocation not enough
Another Tk 27,360cr to be made available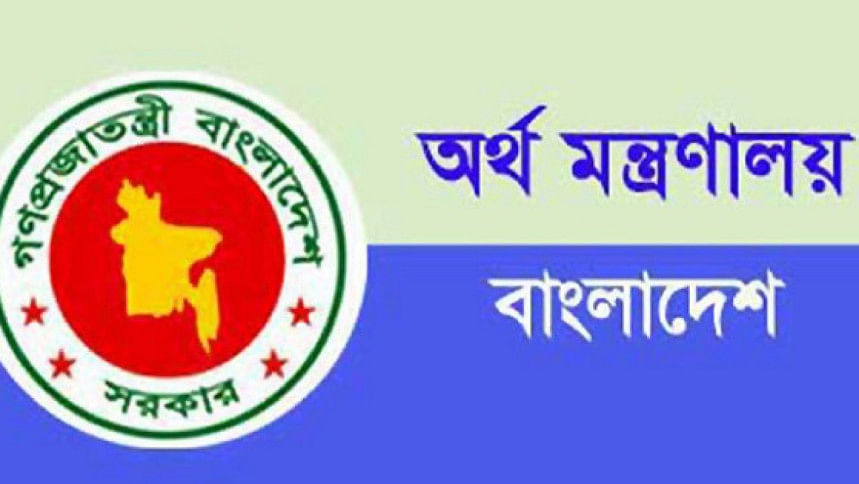 The record subsidy allocation of Tk 82,745 crore is set to be topped up with another Tk 27,360 crore in the revised budget in the face of demands from ministries even after the notable price hike of gas, electricity and fuel.
There has been additional subsidy demand of Tk 105,105 crore this fiscal year, shows finance ministry documents prepared for a high-level government meeting in December last year.
But the government is willing to allocate less than a third of the amount sought, according to finance ministry officials with knowledge of the situation.
"We will not entertain all demands," said one of the officials.
So the total subsidy allocation for this fiscal year will end up being a staggering Tk 110,105 crore -- at a time when the government committed to the International Monetary Fund to bring down subsidy expenditure as part of the $4.7 billion loan programme.
"We plan to contain spending on subsidies to safeguard priority spending," said Bangladesh Bank Governor Abdur Rouf Talukder and Finance Minister AHM Mustafa Kamal in their letter of intent to the IMF.
In the original budget for this fiscal year, Tk 17,000 crore has been allocated to subsidise electricity generation. Another Tk 32,500 crore was demanded.
Some Tk 6,000 crore has been allocated for liquefied natural gas import in the budget. Petrobangla has sought another Tk 5,000 crore.
The Bangladesh Petroleum Corporation, which got no subsidy this fiscal year, has put in a demand for Tk 19,358 crore in fuel subsidies even after the record fuel price hike in August last year.
Some Tk 16,000 crore has been given to subsidise fertilisers. But that fell way short of the requirement: another Tk 40,247 crore is needed.
The budget has a Tk 5,965 crore allocation for food subsidy, but there is a request for a further Tk 4,000 crore.
Similarly, Tk 11,300 crore has been given to run open-market sales by the Trading Corporation of Bangladesh, but another Tk 9,000 crore is needed.
The finance ministry is now scoping out the actual requirement for subsidies from the ministries as the prices of fuel, gas, fertilisers and commodities have stabilised in the global market and there have been gas and electricity price hikes in January.
"BPC is now making a profit on petroleum prices, but they have some subsidy arrears -- they have requested that sum. But, we will not release it," said another finance ministry official.
The letter of intent to the IMF suggests as much.
Effective steps are being taken to contain the budget pressures stemming from exceptionally high global energy prices, it said.
"As a result, we do not expect to provide budget support to BPC."
Although budget subsidies for natural gas and electricity are expected to rise significantly in fiscal 2022-23, they should remain relatively contained at 0.9 percent of GDP.
However, increased subsidies to the order of 0.7 percent of GDP will be required for fertiliser and food this fiscal year amid large increases in import prices, the letter said.
"Going forward, we plan to eliminate all structural subsidies for petroleum products and, to this end, will move to a periodic formula-based price adjustment mechanism by the end of 2023. Furthermore, we will aim at adjusting electricity prices further to reduce subsidies," it added.
In January, the electricity price was hiked twice by 5 percent each time and Nasrul Hamid, the state minister for power, energy and mineral resources, monthly incremental tariff hikes are to be expected from now on.
In the same month, the retail price of gas price was increased by 14.5 percent to 178.9 percent for industries, power plants and commercial establishments, who together account for 78 percent of gas use in Bangladesh.
The finance ministry officials said the subsidy for gas and electricity will be increased by Tk 17,000 crore. So in the revised budget, a total of Tk 40,000 crore will be allocated for the two overheads.
But from next fiscal year, subsidy for the two would be gradually pared back, they said.
For food and fertiliser, another Tk 8,000 crore will be made available.
Zahid Hussain, a former lead economist of the World Bank's Dhaka office, called for a reassessment of the government's subsidy plan.
"We have to be clear about who we subsidise," he said.
The government's impending switch to an automated fuel pricing mechanism is a good plan.
"But it will have an impact on the lower income people. What is the government doing for them? This needs to be addressed simultaneously. The additional financial burden amid the high inflation is not possible for them to bear."
Similarly, he called for the reassessment of fertiliser subsidy.
"If the intention of fertiliser subsidy is to attain national food security, then the general subsidy can never be lifted. If we want to subsidise just the poor and the marginal farmers and not the well-off ones, then subsidy needs to be targeted."
He went on to suggest a card system to channel fertiliser subsidies to poor farmers.
Hussain also questioned the rationale for subsidising urea fertiliser, which is harmful to the environment.
Not just that, given the low prices, the other sectors benefit from the low prices of urea.
"Is it justifiable to subsides all fertiliser? Fertiliser subsidy should be equitable and environmentally friendly."