BNP's Cumilla rally begins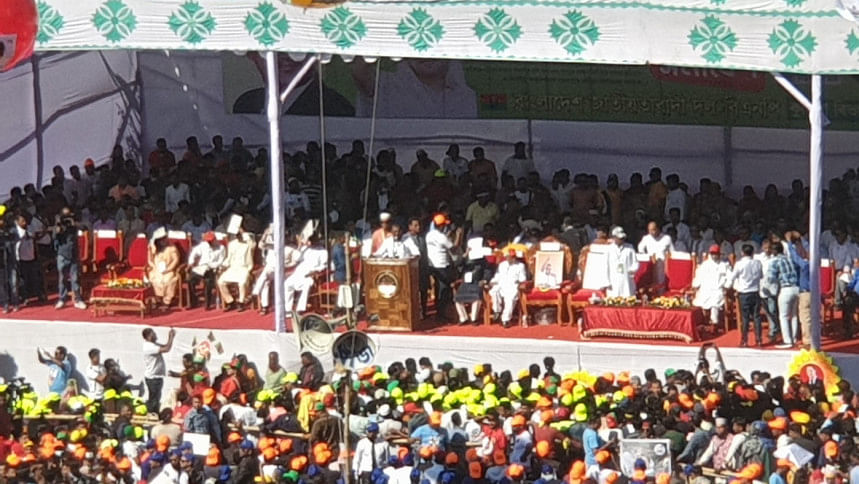 BNP's divisional rally in Cumilla has begun with thousands of party activists thronging the Cumilla Town Hall ground, the rally venue.
Local party leaders started addressing the rally around 11:00am.
BNP men have been arriving at the venue from Feni, Noakhali, Chandpur, Lakshmipur, Brahmanbaria and other districts since early morning.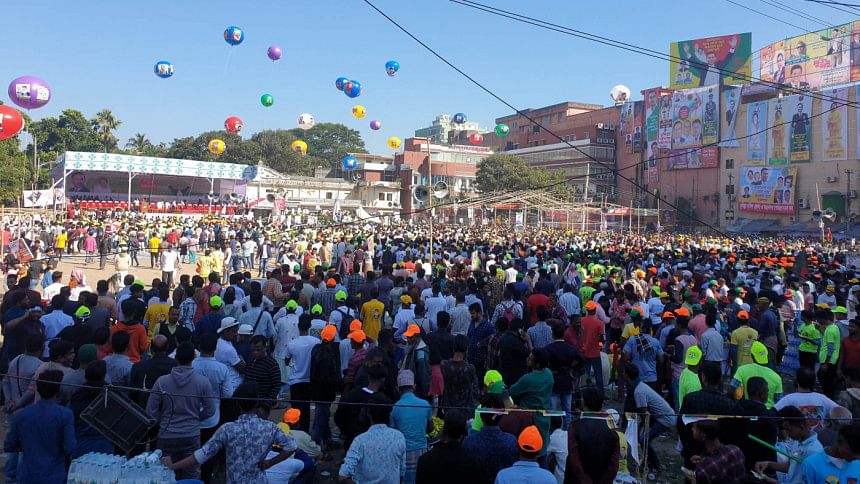 Nur Hossain, a BNP activist from Nangalkot, said he joined the rally to show no-confidence to the government.
"I came here on Thursday night and will return home today after the rally."
Mostak Mia, organising secretary of Cumilla division BNP, said they hope today's rally will be the biggest rally in Cumilla in recent times.
BNP's posters, banners and billboards were seen at different places in the city.
The party has been holding rallies in protest of price hike of essentials, gas, electricity, and fuel.
Rallies have already been held in Mymensingh, Khulna, Rangpur, Barishal, Faridpur and Sylhet.