BNP-Jamaat will destroy Bangladesh: PM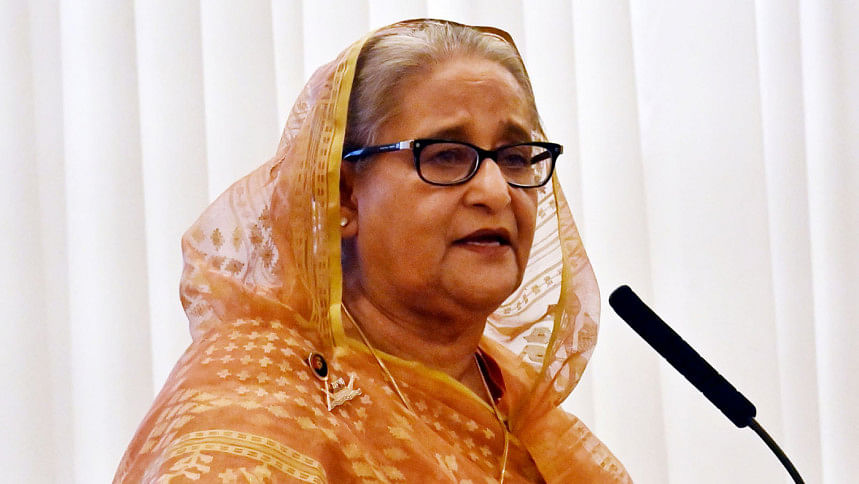 Prime Minister Sheikh Hasina has called the BNP-Jamaat vote thieves, and said the Bangladesh people will vote for Awami League in the next elections.
"They [BNP-Jamaat] will destroy Bangladesh. So, make sure that BNP-Jamaat clique couldn't come to power again," she said during a civic reception accorded her by expatriate Bangladeshis at London Marriott Hotel yesterday.
The prime minister also called upon the country's people not to vote for BNP-Jamaat as they are out to destroy the country.
She said her party will win the next general polls as it is always with the people during their time of need.
"The people will give us scope to serve them. All [AL leaders and activists] will have to work confidently as we can win the vote," the premier said.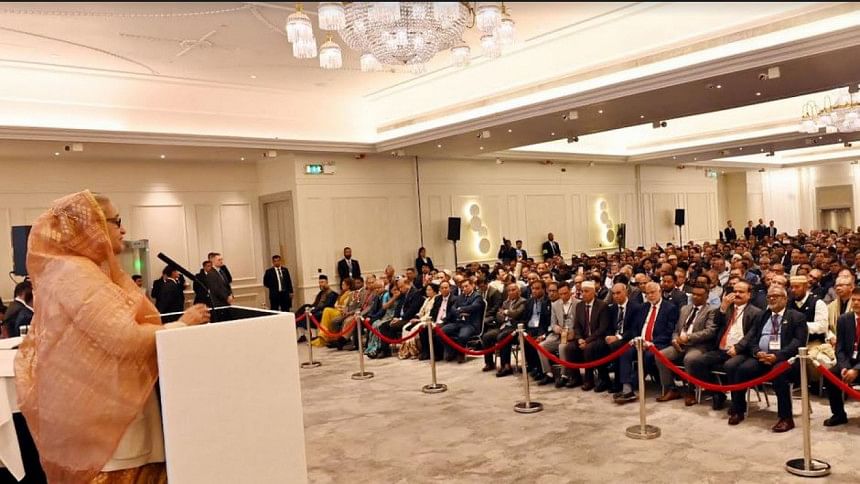 She also expressed hope that the people of the country will not put trust in the BNP-Jamaat.
Sheikh Hasina said: "They [BNP] laundered the country's money abroad and as such destroyed the country. So, how will the people have confidence in them?"
She said the people already know that BNP-Jamaat are thieves, corrupt, killers, grenade attackers, looters and patrons of killers.
The premier said that BNP-Jamaat nexus siphoned off money and put the country on the verge of destruction.
The premier reiterated her vow that the country will be a Smart Bangladesh by 2041, saying, "We have formulated Delta-2100 plan. We have to take the country forward.
She said there will also be no homeless, landless people in the country.
"Awami League works for the welfare of the people. No person in Bangladesh will remain without food," she added.
The prime minister also briefly enunciated her government's various development programmes in the last 14 years.