Give space to opposition to hold rally
Urges pro-BNP teachers of DU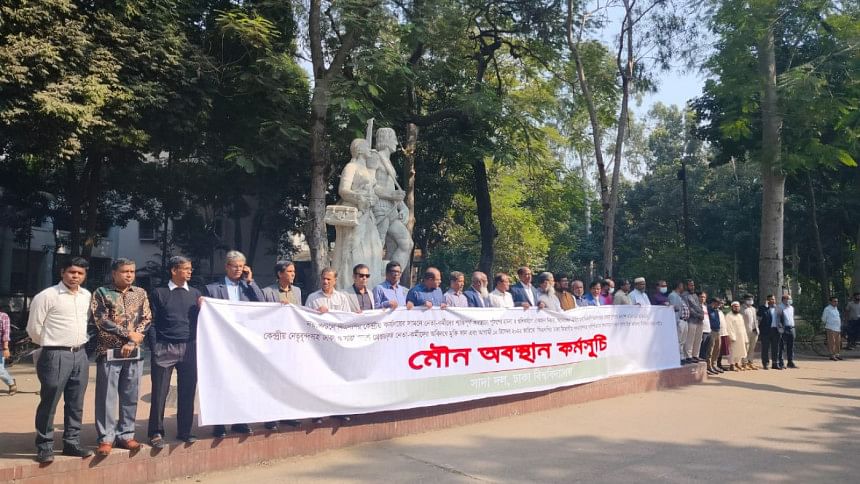 The pro-BNP teachers' organisation, Sada Dal, of Dhaka University urged the government to give space to the opposition to hold its democratic rally.
The teachers organised a token sit-in programme at the base of Aparajeyo Bangla this morning, condemning the killing of a man and protesting the "police attack" on BNP men in front of the party's Nayapaltan office yesterday.
At least 40 teachers participated in the programme, led by Professor Lutfur Rahman, convener of Sada Dal.
The teachers also demanded immediate release of the party men, who were arrested by the police, including central leaders and grassroots activists, after the Nayapaltan clash yesterday.