Khulna tense ahead of Awami League, BNP rallies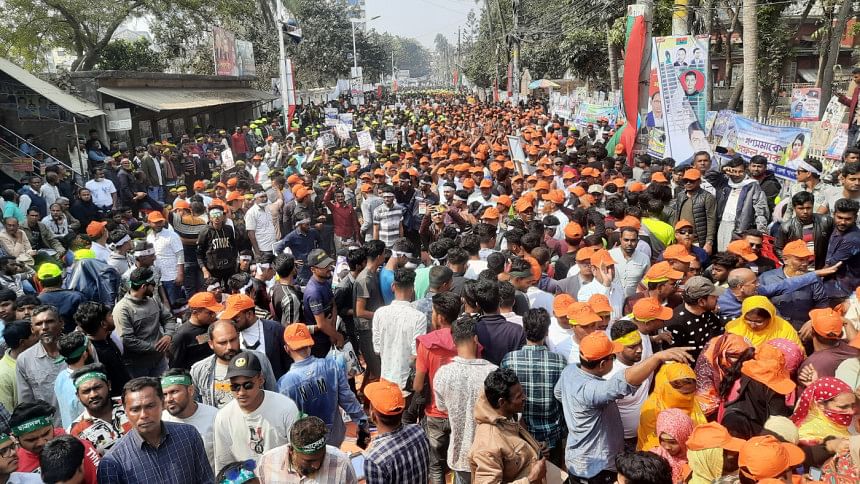 BNP will hold a rally in Khulna today to press home their 10-point demand including unconditional release of BNP Chairperson Begum Khaleda Zia and elections under a non-party caretaker government.
On the other hand, the ruling Awami League will hold a peace rally at Shibbari intersection in Khulna city at 3:00pm to protest against the destabilisation of the country, reports our local correspondent.
After a long time in Khulna city, there has been concern among the people as two big political parties are holding programmes on the same day around same time.
Khulna Shishu Hospital and Khulna Sadar Hospital are within 100 yards of the BNP's rally venue. As a result, patients and relatives of patients are worried.
BNP's divisional rally in Khulna is scheduled to formally begin at 2:00pm. However, local leaders have started to address the rally since 12:00pm.
Meanwhile, AL supporters of different units also started arriving at the rally venue since early morning.