Metro rail to run from 8am to 8pm from May 31; weekly closure Friday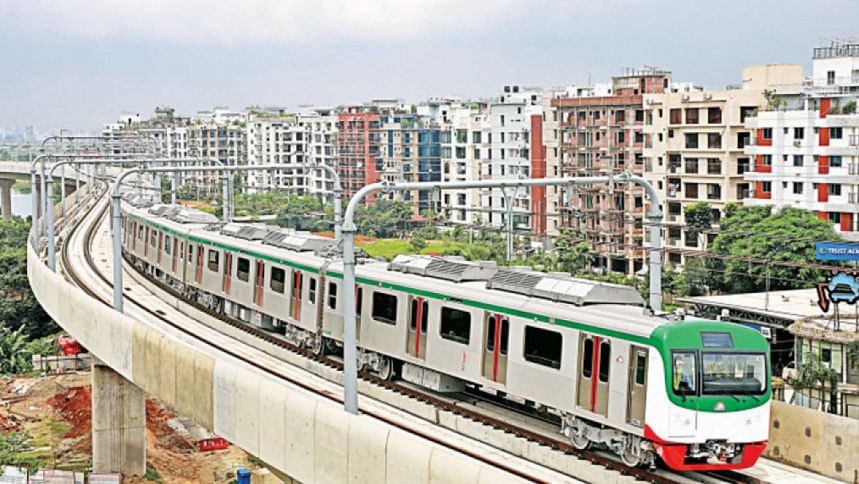 The metro rail will run from 8:00am to 8:00pm six days a week from May 31.
MAN Siddique, managing director of Dhaka Mass Transit Company Ltd, said during a briefing today.
He also said that the weekly closure will be changed from Tuesday to Friday from May 31.
The 12 hours of the new schedule were split into four segments.
Trains will run every 10 minutes from 8:00am to 11:00pm (peak hours), every 15 minutes from 11:01am to 3:00pm (off-peak), every 10 minutes from 3:01pm to 6:00pm (peak), and every 15 minutes from 6:01pm to 8:00pm (off-peak), he added.
Metro rail services will be closed on the day of Eid-ul-Azha, he added.