Suspects back in court over Singapore's swoop on major money laundering ring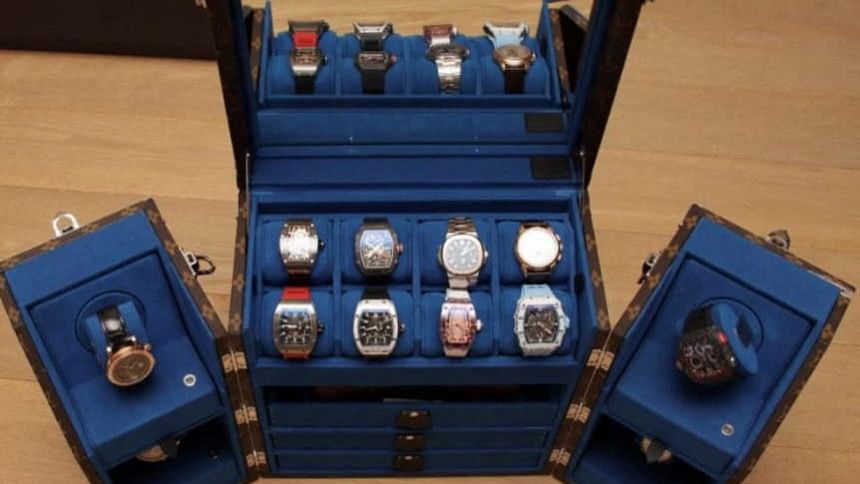 Ten foreigners accused of involvement in a major money laundering operation in Singapore were set to appear in court on Wednesday, some facing new charges as the city-state seek to widen its net in one of its most high-profile crime cases.
More than S$1 billion ($739.64 million) of assets were seized in simultaneous raids two weeks ago, from gold bars, designer handbags and fistfuls of jewellery to scores of properties and luxury cars, a haul that shocked the wealthy state known for its low crime rates.
At least 10 foreigners aged between 31 and 44 were arrested, from Cyprus, Cambodia, Dominica, China, Turkey and Vanuatu, with police tying the seizures to overseas organised crime, including scams and online gambling.
Two Cambodians appeared via video link in early proceedings on Wednesday, the first, Chen Qingyuan, 33, who was remanded for eight more days and deemed a flight risk due to his multiple passports and assets overseas.
He faced new charges related to the seizure from him of three properties, more than S$6 million in six bank accounts, cryptocurrencies and a car worth over S$1 million.
The prosecution said those "directly or indirectly" came from unlawful offshore gambling offences.
The second to appear was Su Wenqiang, 31, who was denied bail after prosecutors sought more time to pursue his suspected links to criminals overseas, some fugitives, and others with "considerable assets in Singapore".
Their lawyers sought bail but gave no indication of how the suspects would answer the money laundering allegations.
In all, 105 properties, bank accounts with S$110 million, 50 vehicles, S$23 million in cash, hundreds of luxury handbags and watches, and jewellery and two gold bars were seized in the Aug. 15 raids at nine locations.
Eight more suspects are wanted and 12 are assisting in investigations, police have said.