A guide to applying for a master's degree abroad
While you can't do a master's degree abroad to avoid growing up, it can still be the right step to take, depending on the context. If you want to experience studying in a different country, pursue academia in the future, or if you want to change your field of study, getting a master's abroad could be an excellent choice.
With endless options and a process that includes more steps than a beauty guru's skincare routine, it's common to feel overwhelmed. Thankfully, with the proper guidance and plenty of time, it's not an impossible feat to achieve.
Choosing the right place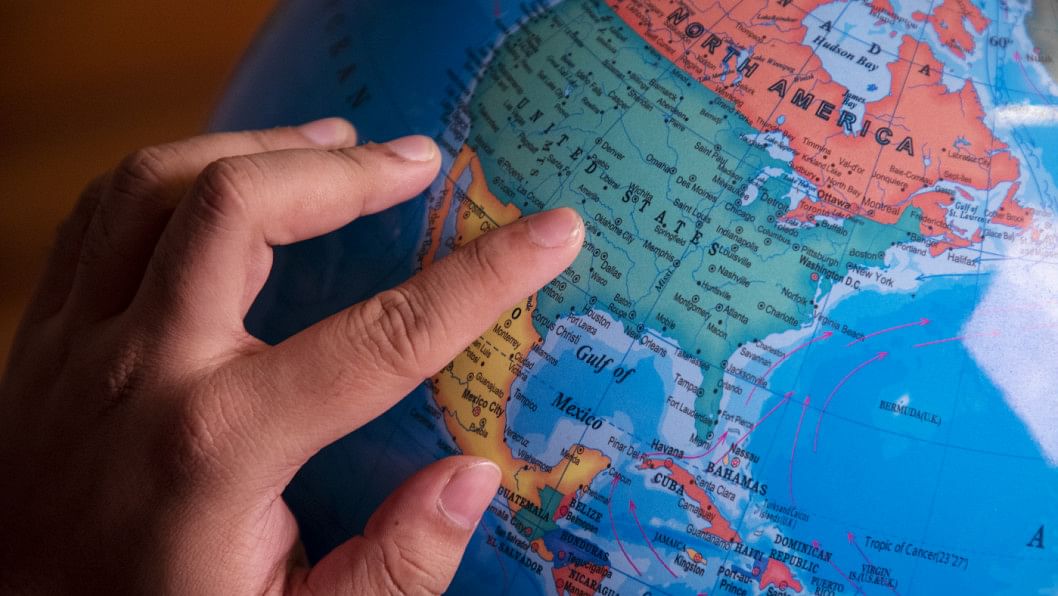 Too many options come with their own problems, as it becomes more challenging to understand which will be the right choice for a particular applicant. Most popular choices include the USA, Canada, the UK and some European countries like Germany, Italy, etc.
Depending on your situation, financial capacity, subject, future job prospects, and priority, your choice of country/region will vary. For example, the USA and Canada have the most funding opportunities, while Europe offers the most culturally rich and varied experience along with countries where public universities require little to no tuition fees. Canada has the easiest and fastest PR routes but the weather is an issue for many. Australia has the best weather but funding opportunities are scarce.
Many universities across the USA offer generous funding opportunities via graduate research or teaching assistantships. If the degree you are applying to does not offer central funding, you will need to contact professors whose research interest match yours in order to ensure said funding. 
Some European countries have little to no tuition fees, which makes it easier for students with financial concerns to pursue them. Germany, Italy and Austria are great examples. Another option for a funded master's program may be in Canada.
If getting a permanent residency (PR) is part of the goal, then Canada is a no-brainer. For someone who wants to pursue a master's in the UK or other European countries, an excellent option is opting for scholarships offered by programs like Erasmus Mundus, Commonwealth, or DAAD.
After choosing the region, the next step is to make a list of universities where your desired subject is offered. Some factors to consider while choosing the university are – tuition fees, weather, research opportunity, job opportunity, transportation, living cost, etc. 
Timing is everything 
For universities in the US or Canada, there are mainly two sessions when universities accept applications – Winter and Fall. Applications for Fall sessions start in August of the previous year. Closing dates range from early December to late January, sometimes dragging into early February. The Fall session is the most popular for international students as most funding opportunities are available during this session.
Winter session applications start around April of the previous year and close around late May. It's good to remember that most universities have one primary intake (usually the Fall). All courses are not offered during Winter intake, so it's good to check if your desired course is available during the intake you are aiming for.
European universities have a different timeline, varying from country to country. So it is confusing and challenging to keep track of. But if you start with 10-12 months in hand, no matter which country you want to go to, you will have enough time to prepare everything. 
Sorting out finances 
Regardless of where you apply or what kind of financial support you receive, inevitably, the entire process requires a hefty amount from start to finish. Required exams like IELTS/TOEFL/GRE/GMAT cost considerable money. Application fees ranging from USD 50 to 150 can also add up quickly. Suppose, you get into a desired university and decide to go. In that case, you will again need proof of financial capacity when applying for a study permit/visa.
So, depending on your choice of country and university, you must prepare beforehand. If you cannot fund your studies, you need to have a candid conversation with your family about how much support they can give you and make your decisions accordingly. 
Exams to take
Most universities require at least one test score in their application process. For example, you might need to take an English language proficiency test like IELTS/TOEFL. Additionally, some courses require international applicants to take a GRE/GMAT exam.
These tests only take place a few times a year, so depending on your timeline, you need to prepare for it, book a test at least a month before you want to take it, and collect the result before you can start your application. 
Preparing required documents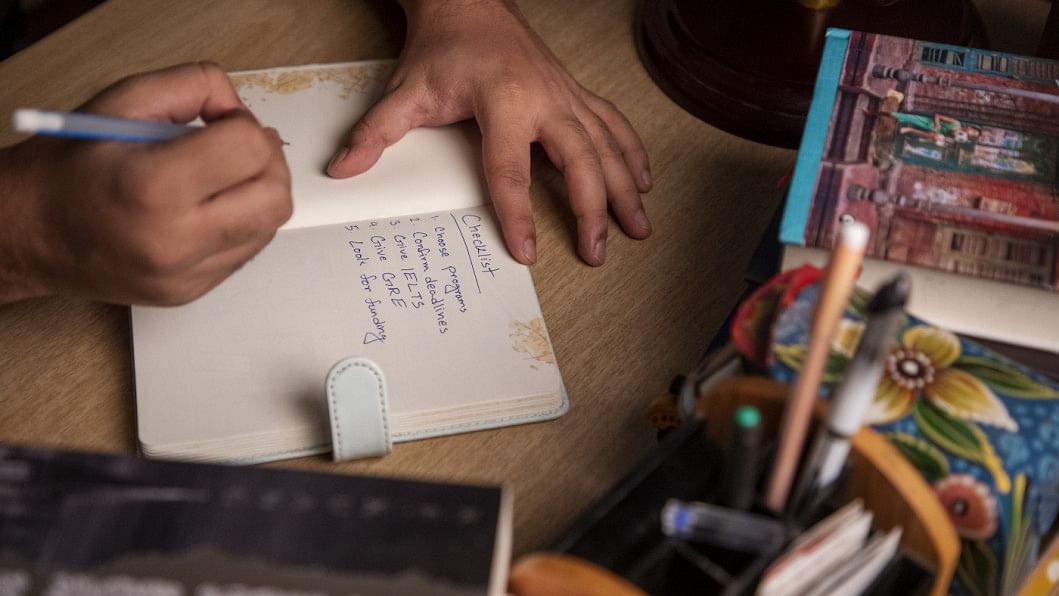 Some documents are needed to apply for any degree. Most commonly, these are transcripts, original certificates, and grade sheets. The university's administration department from which you've completed the undergraduate degree is where you can apply to receive these documents.
Between one and three recommendation letters are required from professors/ employers/supervisors. For recommendation letters, choosing someone who knows your work and has an excellent professional/academic relationship with you is better. Most universities will send the recommender a link where they can submit the letter.
Before you apply and the university sends the link, inform the recommender about this and choose them as recommender only if they agree. The recommender you have in mind should have an official email address issued by their workplace, as universities abroad often do not accept recommendation letters sent through personal email ids.
Additionally, you may be asked to submit a CV or resume. Academic CV varies from regular CV and can have different formats depending on region. Before you apply, make sure you prepare your CV accordingly. 
Writing the essays 
As part of the application process, you may be required to write a Statement of Purpose (SOP), a Research Statement, or an essay on a particular topic. An SOP is an essay that relates your personal, professional and academic experiences to the degree you are applying for and how you want to fulfil your future goals using said degree. The research statement is usually only applicable to PhD students. Still, some thesis-based master's programs ask for a research statement entailing your research intentions, topic, research questions, etc. Research statements usually take more time and consideration to craft than SOPs.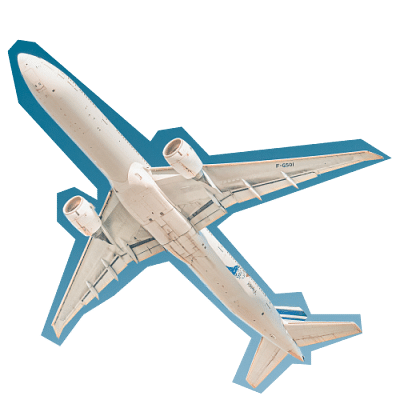 A rule of thumb to go by here is to never plagiarise these documents, no matter what. It's not wise to pay someone else to write one, as professional SOP writers may write a generic essay or even copy-paste it elsewhere. Plenty of resources are available online. University websites have links to sample papers or websites where you can find steps to writing an essay that fulfils said universities' particular requirements.
Submitting the application
After the selection, document collection and test-taking are done, it is time to apply. Make sure you have a credit card that allows payment in foreign currency to start your application. Most universities have a very easy-to-navigate online application system. After submitting the application, keep an eye out for emails.
If you've taken all the right steps, it's more likely than not that a ticket to study in a reputed university abroad awaits you. Even then, success is never guaranteed, and it's important to remember that if one dream doesn't come true, we can always dream new things.
Despite taking a gap year only to apply for a master's abroad, Tazreen applied to her dream university the night before the deadline. Ask her how to avoid such a fate at tazreenzahan@gmail.com.