Bidyanondo Foundation setting up field hospital in Chattogram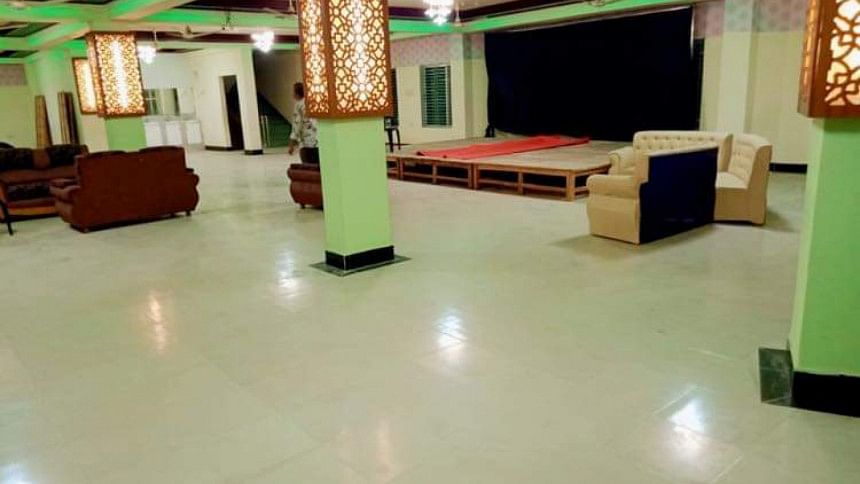 Bidyanondo Foundation has started preparing a facility to turn it into a field hospital to treat the increasing number of Covid-19 patients in Chattogram.
The hospital -- being readied at Patenga in the port city -- will have 100 beds.
This would be the first hospital with a central oxygen system. Shortage of oxygen cylinders put hundreds in immense sufferings, even causing dozens of deaths in Chattogram.
Jamal Uddin, a volunteer of Bidyanondo Foundation in Chattogram who is coordinating the preparations, told The Daily Star that they were given a facility by a generous man to turn it into a field hospital.
They have started readying the facility and will be able to open the hospital in the beginning of July.
"We will start with 50 beds and gradually will increase it to 100 beds. Now we are procuring necessary medical equipment to set up the central oxygen system. We want to ensure life-saving oxygen for the Covid-19 patients", he said.
Chattogram Metropolitan Police (CMP) has extended their all-out support to the initiative, he said.
Jamal said the facility will have 12 doctors, 18 nurses and 50 volunteers to take care of the patients.
When asked what prompted the foundation to take such initiative in Chattogram, Jamal said some recent deaths due to the lack of oxygen drove them to come up with the initiative.
"We have seen people being turned away from hospitals -- imploring for treatment -- subsequently losing their lives. Particularly in Chattogram, such cases are rising. So, we wanted to do something. Our hospital would be able to give at least some relief to the people in need of medical attention", he added.