Transcom Electronics, Uttara University ink deal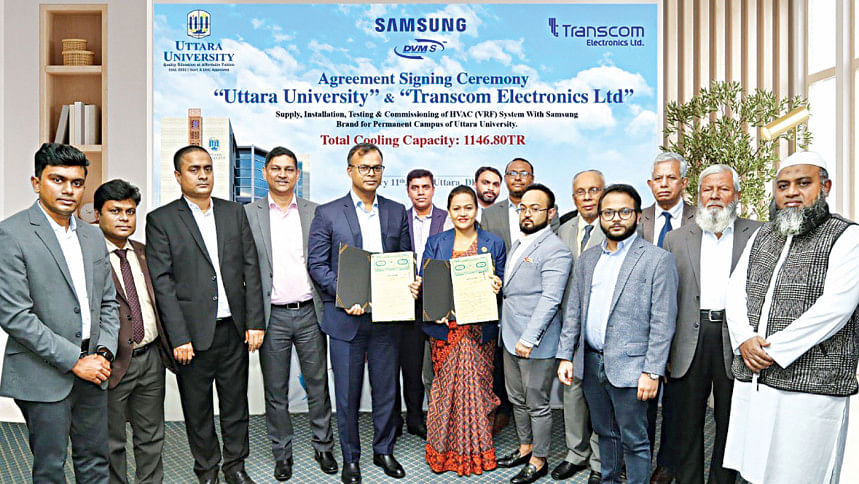 Uttara University and Transcom Electronics Limited recently signed an agreement on installing the state-of-the-art Samsung "VRF Cooling" and "HVAC" systems at the permanent campus of the university.
Prof Eaysmin Ara Lekha, pro-vice-chancellor of the university, and Shahidul Islam, chief financial officer of Transcom Electronics, inked the deal in Dhaka, said a press release.
This is the single largest project for Samsung brand, bearing a capacity of 1,146.80 tonnes and it will be executed by Transcom HVAC (heating, ventilation, and air conditioning) team.
Prof Dr M Azizur Rahman, vice-chancellor of Uttara University, Sameer Paul, head of business of Transcom HVAC, and other senior officials of both organisations were present.