Exports to Russia returning to normalcy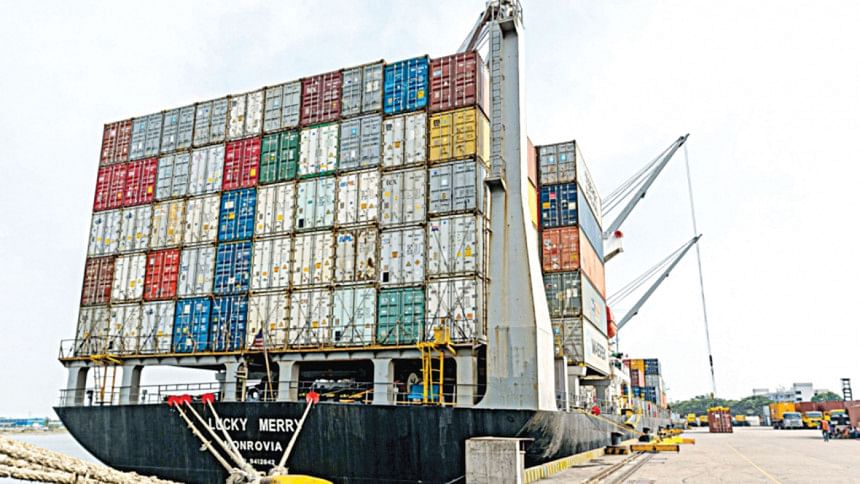 Many thought exports from Bangladesh to Russia would come to a halt after the Russia-Ukraine war began in February as the transcontinental nation was slapped with numerous sanctions and embargoes that restrained its import activities.
However, shipments to Russia have since almost returned to full swing thanks to the establishment of alternative shipping channels and payment systems.
Russia emerged as a high potential export destination for Bangladesh in recent years but the war briefly paused the shipment of goods, especially apparel items.
However, Bangladesh shipped goods worth $33.52 million to Russia in the first two months of the ongoing fiscal year while exports amounted to $638.30 million in fiscal 2021-22, indicating that trade is back on track despite its slowed growth.
Before the war, local exporters would ship goods from Chattogram port to Finland, where they were routed to the final destination in Russia's Saint Petersburg for distribution among importers.
But the routes have since changed amid the war as many alternative paths have opened up.
As such, exporters now transit their goods through ports in Turkey, South Korea, Germany, China, Hong Kong, Singapore and Poland for shipping them to Russia.
Some exporters are even sending goods on a direct route to Russia and do not face any trouble in the process.
For example, exporters are not facing any trouble in receiving payments from Russian buyers as they are paid from a third country in US dollar or China's renminbi.
Exporters are also receiving payment directly as only six banks of Russia have been sanctioned by the Society for Worldwide Interbank Financial Telecommunication (SWIFT).
Shahidul Islam, managing director of Rupa Group, a local sweater and knitwear exporter, said he has been sending goods to Russia through alternative routes.
"I am receiving payment from a third country," he said, adding that he got more than $7 lakh in payments from Russian buyers since the outbreak of the war.
Islam went on to say that he has agreed to take payments in the Chinese currency from a Russian importer.
Mohammad Hatem, executive president of the Bangladesh Knitwear Manufacturers and Exporters Association, said he is sending goods to Russia through alternative channels and is not facing any major challenge as business is almost normal.
Like Hatem and Islam, many other exporters are using alternative channels for shipping goods to Russia. Hatem also said the situation has improved a lot now as the vessels can carry goods the country without issue.
Md Ruhul Amin Sikder, secretary of the Bangladesh Inland Container Depots Association, said a lot of consignments were stuck at Chattogram port during the initial days of the war as shipping lines were reluctant to carry goods to Russian.
However, there are no such complaints at present as shipping lines have started carrying goods to Russia through alternative channels.
On the other hand, Rajiv Chowdhury, managing director of the Fatullah-based Young 4 Ever Textile, said he will not send any goods to Russia for the time being as he is observing the situation.
Chowdhury is hopeful of resuming shipments to Russia in the future though as the situation is returning to normalcy.