'BB should stop injecting fresh money into economy'
Economist Wahiduddin Mahmud says in meeting with Bangladesh Bank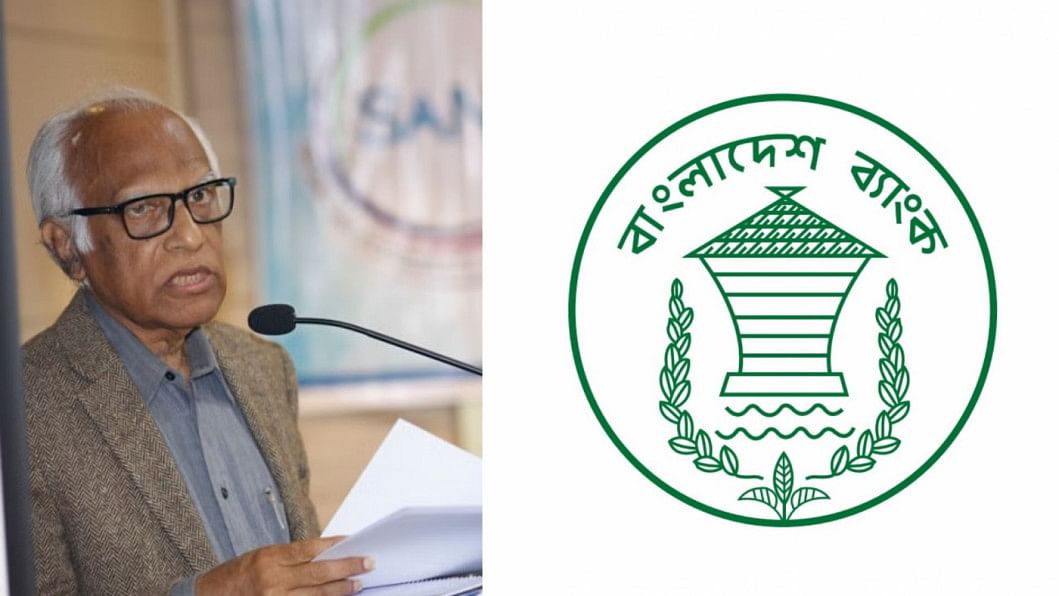 The government should stop taking loans from Bangladesh Bank and the banking regulator should also stop injecting fresh money in the economy when it is suffering from high inflation, economist Wahiduddin Mahmud said today.
The economist made the call as the government took a record of Tk 98,000 crore in loans from Bangladesh Bank in the last fiscal year.
The high-powered money or the money printed by the Bangladesh Bank to provide the government with new loans will stoke inflation, economic experts said.
Mahmud made the suggestion in a meeting with Bangladesh Bank Governor Abdur Rouf Talukder as the banking watchdog started taking opinions from the economists and stakeholders to tackle the ongoing economic crisis.
The government borrowing from the central bank instead of commercial banks is like printing money for the economy, which is fuelling the inflation, experts said at the meeting.
Bangladesh's average inflation rose 23 basis points year-on-year to a 12-year high of 9.92 percent in August this year against the government's full fiscal year's target of 6 percent.
In the meeting, Bangladesh Bank Chief Economist Md Habibur Rahman presented a paper about the current situation of the economy when Deputy Governors Kazi Sayedur Rahman, AKM Sajedur Rahman Khan, Abu Farah Md Nasser and Nurun Nahar were also present.
"We informed the economist (Wahiduddin Mahmud) about the current economic situation, including inflation, exchange rate volatility and the growing non-performing loans," Bangladesh Bank Executive Director and Spokesperson Md Mezbaul Haque told reporters after the meeting.
"We also informed him about the central bank's policy stance to tackle those challenges."
The economist suggested Bangladesh Bank to remain alert to reduce creating high-powered money, Haque said.
The BB governor also ensured Mahmud of putting an end to the process of printing money through reducing lending to the government.