Be more competitive to attract higher investment: experts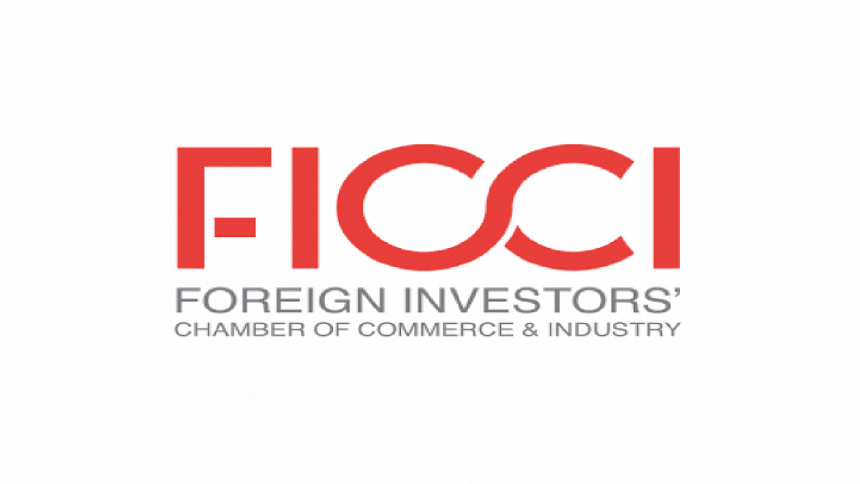 Bangladesh needs to ramp up its efforts in elevating competitiveness in attracting foreign direct investment and private investment, experts said yesterday.
From labour cost advantage, Bangladesh needs to gradually expand into competitiveness-based advantages, said M Masrur Reaz, chairman of the Policy Exchange of Bangladesh.
Competitiveness will be the catalyst for realising the country's economic vision and investment climate is one of its key components, he said.
Reaz emphasised innovation, entrepreneurship and tech accessibility for fostering competitiveness and increasing productivity.
By facilitating access to financial products and opening doors to lucrative markets, domestic firms will thrive in competitive environments, he said.
He stressed on the need for a conducive policy and regulatory framework, strategic infrastructure development and sector-specific regulations to propel the growth.
"Bangladesh has an opportunity which is also emerging from geopolitics and economy for supply chain expansion beyond the concentration area," said Reaz.
Bangladesh trails behind its competitors such as Thailand and Indonesia, he added.
He was speaking at a plenary session, "Bangladesh Investment Climate: Current Landscape and Mission 2041", at the concluding day of a two-day "Investment Expo-2023" at Radisson Blu Dhaka Water Garden.
The Foreign Investors' Chamber of Commerce & Industry (Ficci) organised the event to celebrate 60 years of its founding anniversary.
Trade, investment and connectivity enhancements will be critical drivers of the Vision 2041 aspirations of the country, said Reaz.
According to him, Bangladesh will very soon turn into a sought-after destination for market-seeking investors.
Studies suggest that there will be 34 million people in the middle income and affluent section of society by 2025 and the country is set to become the ninth largest consumer market globally by 2030, he said.
"Demographic dividend with increasing purchasing power will be conducive for market-seeking investments," added Reaz.
He also pointed out that Bangladesh would emerge as an attractive investment destination for many other reasons.
With a median age of 28 years, the population is younger than that in key competitors like India, Indonesia, Vietnam and Thailand, he said.
A substantial 68.4 percent of the population falls within the working-age bracket, comprising a staggering 114 million citizens. This demographic advantage promises a vibrant and dynamic workforce, said Reaz.
Additionally, Bangladesh boasts a homogenous culture, marked by linguistic, religious, and ethnic unity, he added.
Bangladesh struggles in a number of areas in competitiveness that include efficiency of institutions for regulatory service delivery, connectivity infrastructure and power, he said.
Reaz suggested some broader policy reforms for sustained capacity and competitiveness of Bangladesh.
Bangladesh can bring improvements in regulatory environment for businesses modernising archaic laws such as the companies and bankruptcy acts and tax policies, strengthening contract enforcement, expediting commercial case disposal, and strengthening regulatory governance through the introduction of systematic tools, he said.
Strengthening export competitiveness through broad-based global value chain capabilities that include reducing average rates of protection and harmonising tariff schedules across all intermediate and final goods, adopting a national environmental and social compliance framework and efficient trade facilitation is also crucial, he said.
Improving efficiency and availability of clusters for industrial development is also needed, added Reaz.
The government is committed to facilitating the flow of capital and fostering a conducive environment for investors, said Md Tofazzel Hossain, principal secretary to the prime minister.
"As we undergo significant transformations, addressing domestic issues, promoting diversification and enhancing logistics policies are top priorities," he said.
"Our engagement with the private sector, including PPP projects and exploration of untapped sectors like the blue economy, reflects our commitment to sustained growth," he said.
"Despite challenges, Bangladesh's trajectory as one of the world's fastest-growing economies positions it as a lucrative investment destination," he added.
Tapan Kanti Ghosh, senior secretary to the commerce ministry, Saiful Islam, president of the Metropolitan Chamber of Commerce and Industry, Dhaka, Rupali Haque Chowdhury, managing director of Berger Paints Bangladesh, and Naser Ezaz Bijoy, president of Ficci, also spoke.
TIM Nurul Kabir, executive director of Ficci, moderated the event.