'Definition of youth contradicts with age limit for BCS exam'
DU Professor Khorshed Alam says at BIDS seminar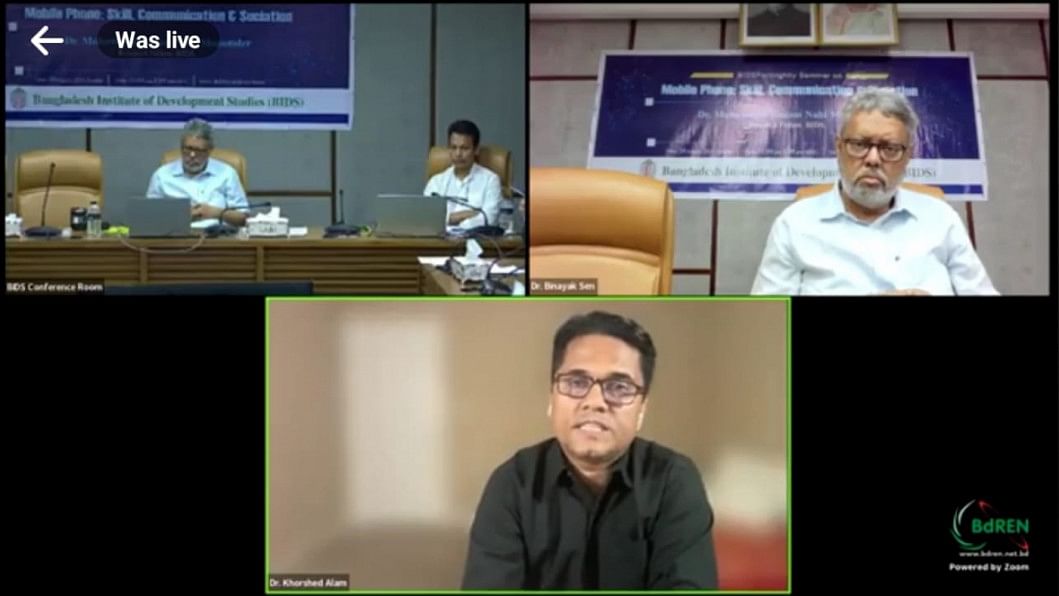 The age bracket to define youth and the highest age limit set by the government to take part in the examination of Bangladesh Civil Service (BCS) are contradictory, an expert said today.
The youth ministry defines people aged between 18 to 35 years as youth, but the maximum age for taking part in BCS examination has been set at 30 years, said Khorshed Alam, associate professor of the Department of Mass Communication and Journalism at Dhaka University.
"It appears contradictory to me that one who falls within the youth category is ineligible to participate in significant exams like the BCS," he said while addressing a seminar titled "Mobile Phone: Skill, Communication & Sociation" organised by the Bangladesh Institute of Development Studies (BIDS) at its office in Dhaka.
The connection among youth, mobile phone and informal sector should be explored through research, he said.
He highlighted the importance of conducting more studies on Bangladeshi youth and the use of mobile technology.
He pointed out that the global focus on mobile device research has predominantly centered around negative issues.
"Globally, the study on mobile devices mostly focused on the aspect of health hazard, mental health, addiction and negative impact."
It is true that the use of mobile devices has many drawbacks and there are many studies in this regard, he said.
"However, it's also crucial to unearth the innovative and diverse use of mobile devices," said Alam, who is also an instructor at the department of writing and rhetoric at University of Mississippi, USA.
Binayak Sen, director general of the BIDS, and Mohammad Golam Nabi Mozumder, research fellow at BIDS, were present.