'Proposed budget unscientific, non-political, bureaucratic'
CPD Distinguished Fellow Debapriya Bhattacharya says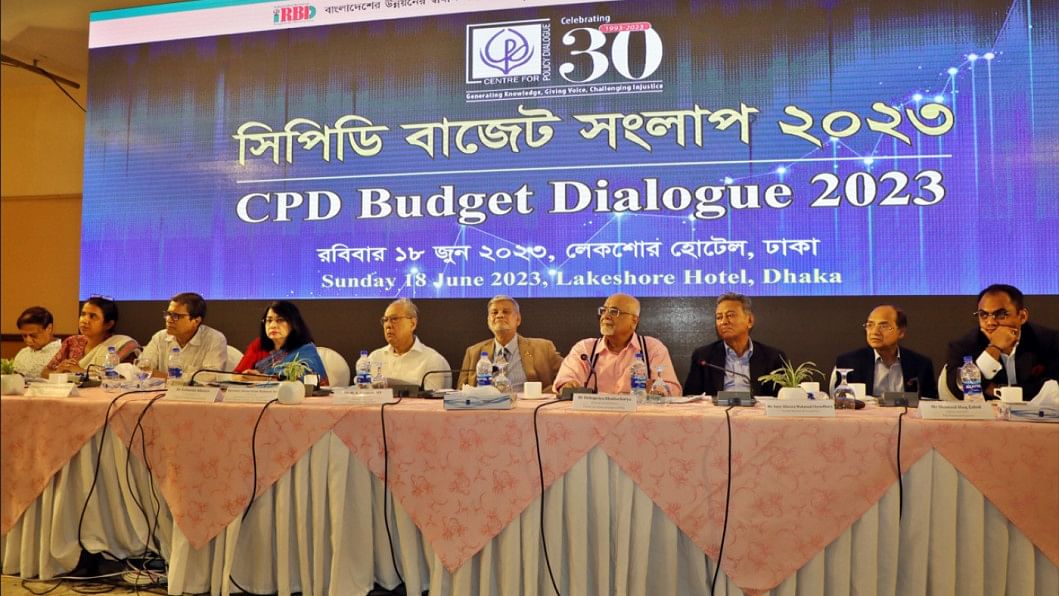 The proposed budget for 2023-24 fiscal year is unscientific, non-political and bureaucratic as the people's expectations have not been reflected properly, said a noted economist today.
Such a budget is not expected in the time of general election, said Debapriya Bhattacharya, a distinguished fellow of the Centre for Policy Dialogue (CPD).
Bhattacharya said this while he was moderating a discussion on the CPD Budget Dialogue 2023 at Lakeshore Hotel in Dhaka.
Planning Minister MA Mannan along with a member of parliament, political leaders, economists, labour leaders, researchers and officials from different non-governmental organisations participated in the discussion.