Navigating research as a university student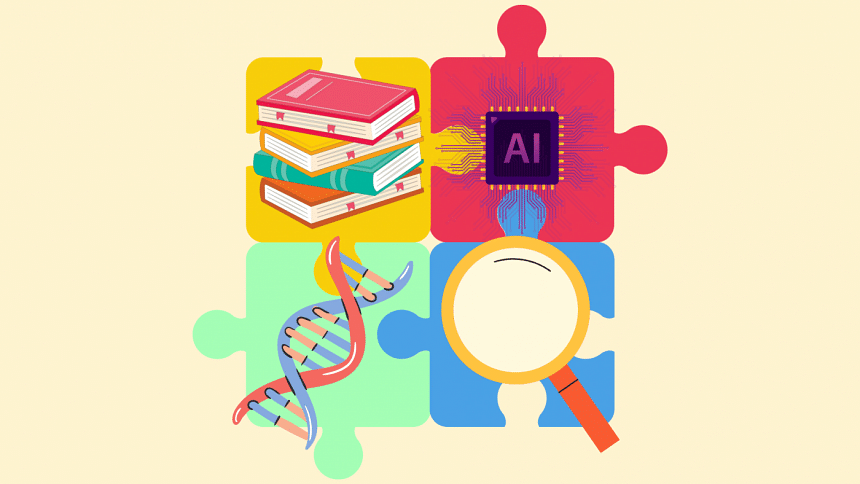 For undergrad students, research work is one of the most challenging things they can face. However, those with experience can attest that it can also be one of the most gratifying experiences.
As an undergrad, your involvement in research mostly depends on the guidance you receive from your faculty members. University professors maintain the dual responsibility of being teachers as well as researchers, extending opportunities for their students to learn about academic research, who then get to contribute to research themselves.
In many universities, a thesis may appear as an option for final year undergrad students as part of their course curriculum. This is a brilliant way for students to dip their toes into the world of research.
For students with a major where a thesis is not offered as part of the course curriculum, a bit more initiative is required. Having a good rapport with professors, being aware of their research interests, and aligning your own interests and knowledge base with them can give teachers an indication of your seriousness.
As a student, it's important to understand that research is a significant commitment for both the student and the teacher, so building a solid background of field-specific knowledge is mandatory before jumping in. For this reason, it's advisable to wait until the second half of one's undergraduate journey to start pursuing this, as it ensures no one's time and efforts are wasted.
We reached out to Upama Kabir, Professor of Computer Science and Engineering at Dhaka University, to find out her opinion on how important it is for students to delve into research.
"Research is not mandatory, not even for STEM students. Those who are inclined will pursue it, and others won't. But the technical knowledge gained from it will help students no matter what career they pursue," she said.
"In engineering departments across the country, there is a misconception among students that in their fourth year, they must do a thesis. It's actually quite difficult for fourth year students with the pressure of their coursework to do fully concentrated research. Instead, focusing on projects that can showcase all that they have learned from their undergrad education would be a better option," she went on to add.
The level of interest in research among undergrad students varies from discipline to discipline. While STEM students expect to conduct research and spend considerable time in the lab or writing research papers, business students may be less inclined to do so because of differing goals at the onset of their university lives.
But according to Hamida Mosharraf Moniea, Lecturer at the Department of Management, North South University, that need not be the case.
"It is true that many business students may not initially consider pursuing a career in academic research. However, it is important to recognise the vast scope and exciting possibilities that academic research offers in the field of business studies. Through research, individuals have the opportunity to delve deep into these subjects, explore new ideas, and contribute to the existing body of knowledge in the field," she said.
When making the decision to pursue academic research, students need to go through a period of self-reflection to ascertain if they are the right fit for the rigourous undertaking.
Asrar Chowdhury, Professor of Economics at Jahangirnagar University, gives an insightful pointer, "The foundation of research is the ability to ask the five questions of rhetoric: Who, What, When, Where and Why- and then How? The art of research is to patiently go through the above, again and again, to gain clarity. Undergraduates who want to pursue research need to be clear about the technicality and the art of research before committing themselves to what is essentially a journey."
Azmin Azran is the editor of Campus