Tk 31.7 crore in cash, FDR seized from the house of Enamul, Rupon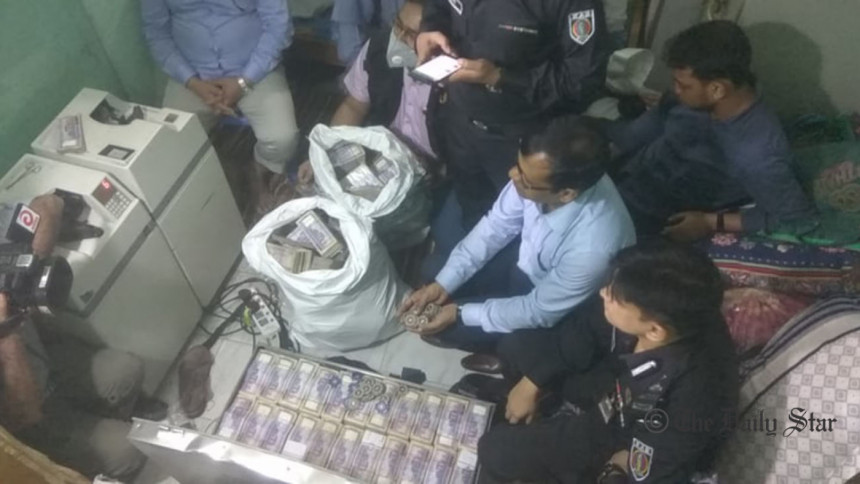 A Rapid Action Battalion team today recovered cash worth Tk 26.55 crore and bank fixed deposits worth Tk 5.15 crore from the residence of Enamul Haque Enu, former vice-president of Gendaria Awami League, and his brother Rupon Bhuiyan in Wari, Dhaka.
They were arrested from Keraniganj on January 13 for allegedly running a casino illegally. Rupon was the joint general secretary of the same AL unit.
Tipped off, the Rab team, led by Executive Magistrate Sarwoer Alam, launched a drive at their home at Lalmohon Saha Street in Wari around 12:30am, said Lt Col Rakibul Hasan, commanding officer of Rab-3, at a press conference at Dholaipar near the building this afternoon.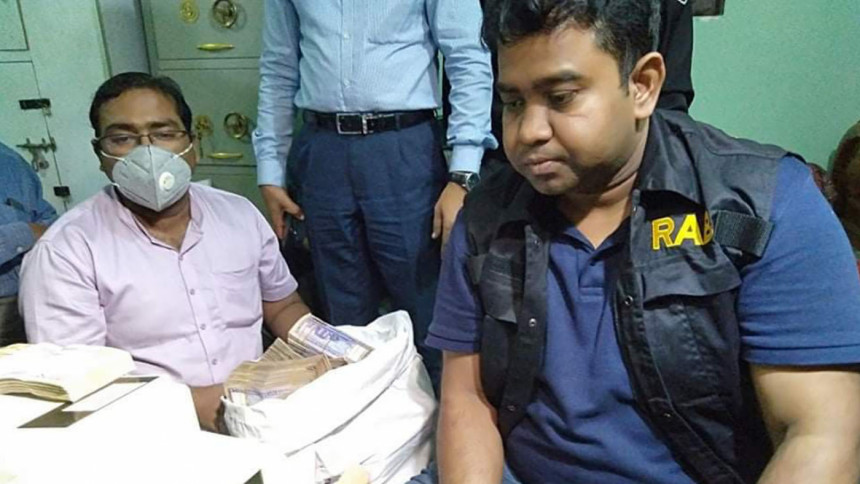 During the drive, the team recovered the cash and FDRs, a kilogram of gold and some casino chips from five steel safes in the ground floor of the six-story building Mamataz Vila, said the Rab official.
The elite force also recovered $9,300, 174 Malaysian ringgit, 5,350 Indian rupee, 1,195 Chinese yen, 11,560 Thai baht and 100 UAE dirhams from the flat.
The three-room flat is a mere 400 square feet, while entrance into the flat is a very narrow corridor, reports our staff correspondent from the spot.
The elite force members managed to enter the flat after breaking the padlocked door, they told the meet.
The Rab members found five steel safes in the three-room flat, where the cash, FDRs, and jewellery were stored.  
The Criminal Investigation Department of police on January 13 arrested Enamul and Rupon from a rented flat, where they had been living after failing to flee the country with forged passports.
The duo went into hiding after law enforcers launched a crackdown on illegal casinos, bars, and spas last year.
Wanderers Club, where Enamul was the director, was raided by Rab on September 18, the first day of the crackdown.