Three more doctors die with Covid-19 in Dhaka and Chattogram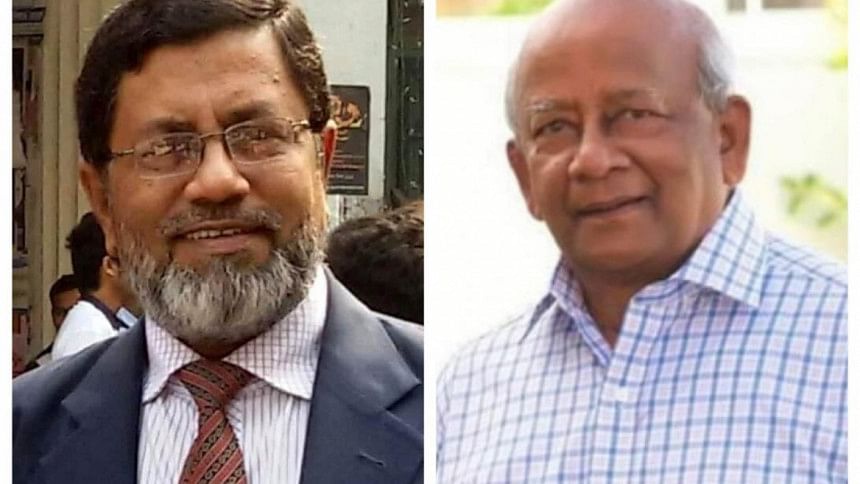 Three more doctors have died from Covid-19 infections in Dhaka and Chattogram.
With them, 50 doctors have so far died of coronavirus in the country, said Foundation for Doctors' Safety Rights and Responsibilities (FDSR) Joint Secretary Dr Rahat Anwar Chowdhury.
The three doctors are: Dr Md Saiful Islam, director and diabetes specialist of Al Manar Hospital in Dhaka; Dr Yunus Ali Khan, a private practitioner doctor in Sirajganj's Shahjadpur; and Dr Shahidul Anwar, (retired) doctor of Chattogram Eye Infirmary hospital.
Dr Saiful breathed his last around 11:30pm last night while undergoing treatment at Anwar Khan Modern Hospital in the capital, the hospital's customer care executive Asaduzzaman told The Daily Star.
He was admitted to the hospital two weeks ago after he tested positive for Covid-19, he said.
Dr Yunus Ali died while undergoing treatment at Tejgaon's Impulse Hospital around 10:30am yesterday, FDSR's Dr Rahat confirmed.
He had been practicing for 50 years in his own village at Shahjadpur after competition of his studies at Rajshahi Medical College, the FDSR joint secretary said, adding that even during the current coronavirus crisis he did not leave his private practice.
In Chattogram, Dr Anwar breathed his last around 12:00am at Chattogram Medical College Hospital (CMCH), the hospital's Principal Dr Shamim Hasan told The Daily Star.
The eye specialist was a student of the 15th batch of CMCH, Dr Shamim said adding that he died while receiving treatment at the intensive care unit.
Apart from the deaths from coronavirus infections, there are reports of eight doctors who died with Covid-19 like symptoms, according to FDSR.