300 meters of Padma bridge visible now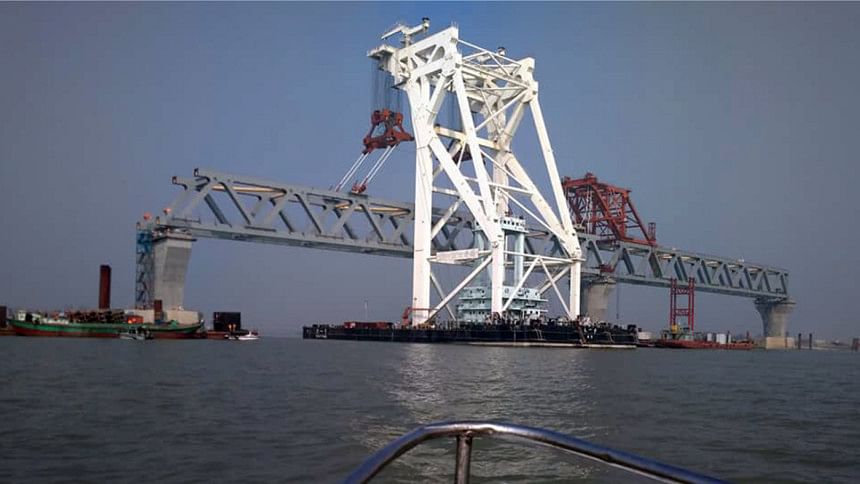 The second span (superstructure) of the 6.15-km Padma bridge was installed at Jajira point of Shariatpur this morning.  
The 3,140-ton span (number 7b) was placed between pear-38 and pear-39 around 8:30am, reports our Munshiganj correspondent quoting the project engineers.
With placing the 150-meter long span, 300 meters of the bridge is now visible, said the concern engineers, adding that they would place one or more spans every month.
The installation work of the second span, out of 41, began yesterday morning.  
However, there was no formal function over placing the second span. Even, no media men were allowed to enter there.
The first span of the bridge was installed on September 30 last year.  
The construction work of the long-cherished Padma bridge started in December in 2015. It is expected to be completed by December next year.
The bridge, which will connect the country's southern region to the capital, will hugely boost communications and trade and economic activities.
The rail network linking the bridge with the capital through Mawa will not be completed if the bridge opens to traffic next year.
The government is building the bridge with its own fund as lending agencies cancelled loans over a graft allegation.