Apes of the East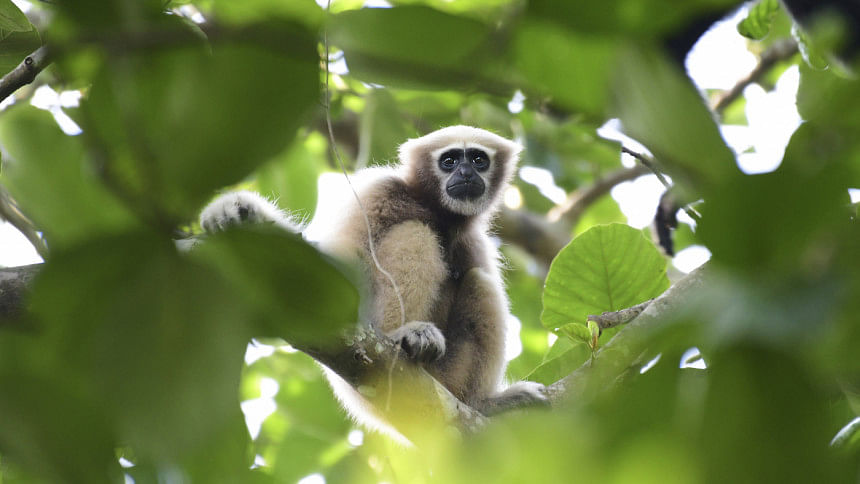 These Hoolock gibbons, locally known as "Ulluk", were spotted brachiating through the trees of Lawachhara National Park in Sylhet. Native to eastern Bangladesh, Northeast India, Myanmar and Southwest China, these lesser apes are diurnal, arboreal, and their method of locomotion is known as brachiation -- meaning they use their arms to swing from tree to tree.
They are even called "rulers of the canopy", as they are famous for the swift and graceful movement through the trees with their long, powerful arms. They are the fastest ape, travelling up to 34 miles per hour – almost as fast as a galloping racehorse. As they move from branch to branch, they look for food, mainly insects, fruits and leaves.
Though they are shy creatures, they do love to sing! Gibbons might sing alone, to find a mate, or in duets, and they start each day by singing as the sun rises. Unlike most primates, they choose to stay with one mate for life. While these amusing apes enrich our wildlife, their numbers have dropped drastically due to deforestation and illegal wildlife trade, for which they are enlisted as "endangered" by the IUCN.