Bangladeshi nature photographer Firoz wins UK's RHS Award
Asker Ibne Firoz, a passionate nature and lifestyle photographer has won UK's 5th edition of the "Royal Horticulture Society (RHS) Photographic Competition 2022" award in the creative category.
The competition is organised by the Royal Horticultural Society, UK's leading gardening charity that aims to promote high quality and beautiful photography, and the RHS wants to inspire everyone to grow by encouraging people to share their passions for gardening and photography.
The RHS has been organising the photo contest since 2018. This year, a total of 10,000 participants from across the globe submitted over 1,00,000 photographs in seven categories (gardens, welcoming wildlife, plants, creative, macro, indoor gardening, social media) for adults.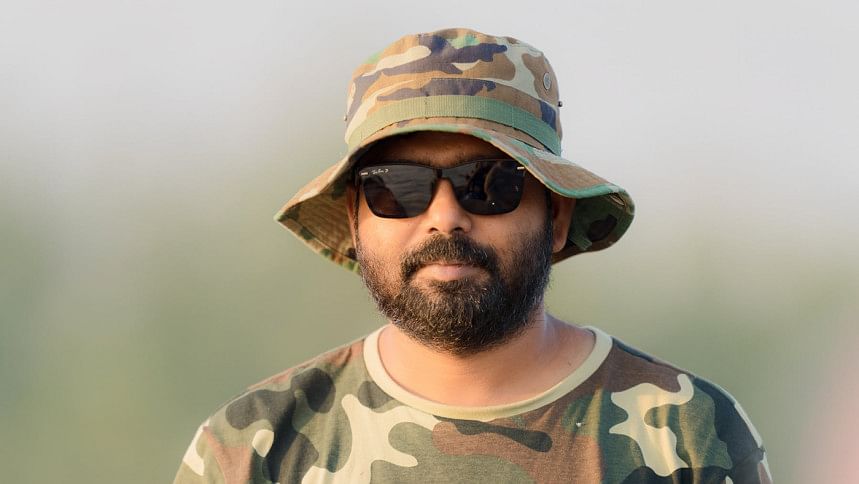 Asker Ibne Firoz will be awarded with a certificate, Royal Horticulture Society gift membership, and will also receive £500 as a creative category winner. He is the only Bangladeshi photographer to win this prestigious award this year.
The photograph which won the award shows an Indian flying fox (bat) diving into Dhaka's Ramna Park lake to bathe and have a drink just before the sunset which was an iconic silhouette, haloed in the golden light.
The competition opened on April 1, 2021 and the result was announced today in their website.
Firoz is also an IT businessman who captures photographs and won several international awards.
After the award was announced, Firoz in his reaction said this is really a proud moment for him.
"I think there is a lot of talented photographers in the nature and wildlife genre; to become successful all they need is a little formal guideline. And I believe without an unconditional love for nature, nobody can do good wildlife photography," he added.