5 "own voices" romance books that will warm your heart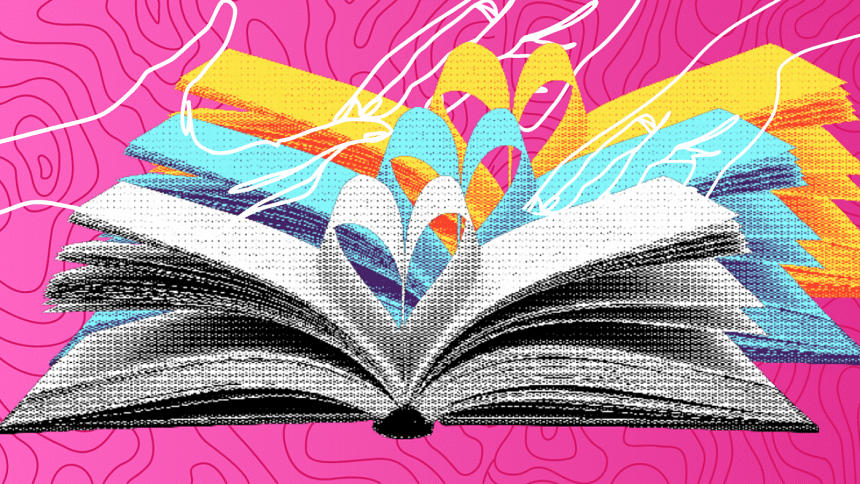 The path towards truly diverse representation in literature necessitates that marginalised authors are given the chance to tell their own stories and shape our understanding of diverse experiences. 
In September 2015, writer Corinne Duyvis created the Twitter hashtag #OwnVoices to raise awareness about children's and young adult books written by authors who share a marginalised identity with their protagonist. It has since become an effective movement across literary genres, including romance. 
When we read a love story about characters who belong to marginalised groups, and the author of that story also belongs to that same group, we gain an authentic and nuanced understanding of their experiences. These books break down harmful stereotypes and challenge misconceptions about underrepresented groups, giving readers a chance to see themselves and their communities reflected in literature. By broadening your reading horizons to include own voices romance novels, you'll not only gain a deeper understanding of diverse cultures and experiences but also expand your own empathy and perspective as a reader. Below we recommend five such books. 
Finding Mr Perfectly Fine 
Tasneem Abdur-Rashid 
Zaffre Books, 2022
This romantic comedy by British-Bengali author Tasneem Abdur-Rashid will have you spitting out your coffee in laughter over the hilariously written story about Zara, a North Londoner of Bangladeshi origin, who has been given the deadline of her 30th birthday by her mother to find a husband or one will be found for her in Bangladesh.  
Zara meets Hamza, a British-Egyptian man who ticks all the right boxes – educated, funny, religiously literate, financially well-off, and emotionally stable, but there is no spark. As readers we are invited to ask ourselves, along with her, whether settling for a suitable match with whom we have no chemistry is the right thing to do. 
Zara's story is recognisable to many readers who have experienced the Muslim dating world, and hugely entertaining and relatable for those who haven't.
Felix Ever After 
Kacen Callender
Balzer + Bray, 2020
Felix Love is desperate to find love but also secretly fears that he's one marginalisation too many—Black, queer, and transgender.
When an anonymous student begins sending him transphobic messages, Felix comes up with a plan for revenge.
What he didn't count on: his catfish scenario landing him in a quasi–love triangle and launching a journey to self-discovery.
Felix Ever After is certainly a romance, but much of the story is about falling in love with yourself. Felix, who has been medically transitioning and presenting as male for quite some time at the beginning of the book, is still questioning his own identity. He wonders if he's strictly a guy, and he struggles with coming to terms with this.
Get a Life, Chloe Brown
Talia Hibbert 
HarperCollins, 2019
In Get a Life, Chloe Brown, Talia Hibbert takes readers on an emotional rollercoaster ride filled with love, laughter, and self-discovery. Chloe seeks to break free from the mundane and embrace life to the fullest. With the help of her enigmatic neighbour, Redford 'Red' Morgan, she embarks on a journey of self-discovery that takes her to unexpected places. 
Chloe is a Black woman with fibromyalgia, much like Hibbert herself. The author delves into issues like the challenges of navigating romantic relationships while dealing with a chronic illness.
The novel is a testament to the power of love and the transformative nature of personal growth. Even better, Chloe is surrounded by a family of remarkable, glamorous women, including two sisters, who are featured in later books. 
The Kiss Quotient 
Helen Hoang
Berkley Books, 2018
This book is  a diverse, Asian-American, own voices for autism romance. 
Author Helen Hoang draws you into the world of Stella Lane, an econometrician who is devoted to her work, wealthy, and independent, but isn't great with socialising  or recognising social cues. As a result, all attempts at a love life have been half-hearted dates and sexual encounters that left her extremely cold. After a coworker makes a nasty comment about how she might need to practice in order to get intimate, Stella decides to take matters into her own hands and hire an escort to help her figure out dating.
The escort turns out to be Michael Phan, a half-Swedish, half-Vietnamese man. Their first date ends up with Stella and Michael both intrigued, and an offer on the table. Michael will give Stella lessons in how to date for an extraordinary amount of money.
The Marriage Game 
Sara Desai 
Berkley Books, 2020
After facing a personal crisis, Layla Patel returns to her family in San Francisco. Her father, who runs a Michelin-starred restaurant, is eager to see her happy. In an attempt to do so, he offers her the upstairs office to start her own business. He also takes it upon himself to create a dating profile for her and arranges a series of blind dates without telling her. 
Sam Mehta is the CEO of a corporate downsizing company. Accustomed to handling conflicts, he seeks a peaceful new office and finds the ideal space above a cosy Indian restaurant that reminds him of home. However, due to a communication mishap, he is forced to share the space with the restaurant owner's beautiful but infuriating daughter Layla, her quirky family, and a parade of hopeful suitors who threaten to disrupt his carefully ordered life. 
Fans of How to Lose a Guy in 10 Days will enjoy this South-Asian romantic comedy about a bet between two enemies with lots of chemistry. Indian culture plays a key role in the story, from the mentions of dishes to apparel. Between these cultural glimpses and the sparks between the couple, everything about this book is vibrant.
Shababa Iqbal is a journalism graduate from Independent University, Bangladesh (IUB), who likes Jane Austen's novels and Disney movies. Email: shababa@icloud.com.