My first foray into fiction with Feluda
In memory of author and filmmaker Satyajit Ray, born on May 2, 2023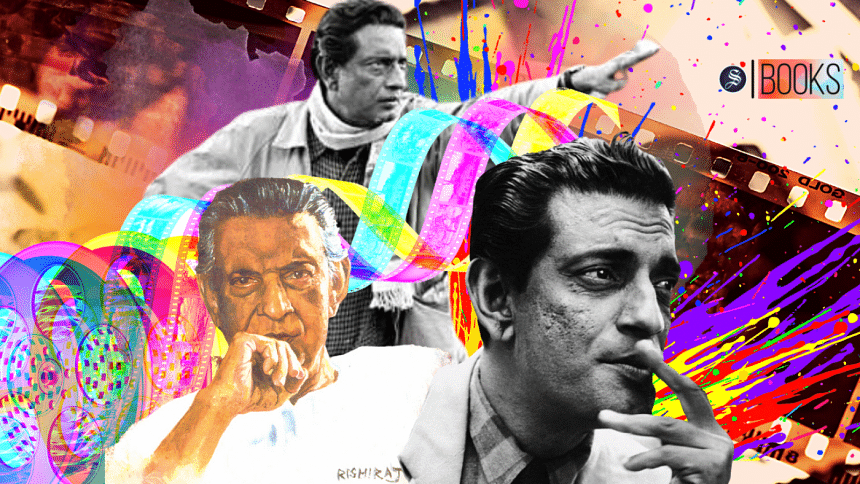 While book lovers around the world grew up with the likes of Agatha Christie classics and Arthur Conan Doyle's Sherlock Holmes as their entrance into the world of mysteries and sleuthing, it was Satyajit Ray's Feluda that introduced me to the magic of detective novels, and fiction in general. In fact, my earliest memories of reading are flashes of me spending summers lazing around and reading Feluda to chase away the sweltering boredom of loadsheddings.  
The Feluda series is, in a way, a rite of passage for any Bangla literature enthusiast, and I was no exception to this. It is difficult to recall the first Feluda adventure that I read, but the feeling of fascination that the world of the Bengali detective held for me, still lingers in my skin like an age-old crush. The credit for my love for Feluda belongs to my elder brother, the source of all my childhood interests. The exact instance eludes me but it most certainly was his collection of the detective novels that gave me the push to start the series.
Growing up in a family with a deep appreciation for Satyajit Ray's work, my fascination with the Feluda series was almost inevitable. Ray's films, including Goopy Gyne Bagha Byne and Hirok Rajar Deshe, were beloved staples in our household. While I didn't initially connect them with the Feluda books, adaptations such as Sonar Kella and Joi Baba Felunath were also popular and regularly watched. In fact, if Sonar Kella were to air today, my father would undoubtedly be just as captivated as he was when it first aired in the 90s.
Although widely regarded as the best adaptations of the series, I initially overlooked the brilliance of these two movies, likely due to my overexposure to them from a young age. Instead, I grew to associate the telefilms from the late 90s as the quintessential representations of the detective novels, perhaps because of my introduction to the series around the time of their airing. My memories of the telefilms remain hazy except for scenes of Feluda lounging in his living room while meeting his clients, but I can still remember being drawn to his deep, gravelly voice, and believing that no detective is complete without one.
Growing up, I never analysed what drew me to the Feluda novels. It is only now that I marvel at how Feluda remained the sole fiction novel read at leisure by a self-proclaimed Bookworm such as myself for so long in my childhood. While I exclude comics like Tintin and Asterix and Obelix from this, as comics and graphic novels require less to keep a reader hooked, Feluda was the only series I repeatedly returned to until my teenage introduction to Harry Potter.
I subconsciously attributed this fascination to the straightforward nature of the storytelling and the thrill of the quintessential mystery for a long time. It was only after I reread the series in my university days, and being an early sleeper, I found myself staying awake till 2 in the night, hooked to the Royal Bengal Rahashya. I had been exposed to the renowned masters of mystery from Jeffery Archer to John Grisham, Arthur Conan Doyle to Agatha Christie, Stephen King to Dan Brown, by then. So how could such a supposedly archetypal detective series still continue to have such hold over me?
I believe it boils down to two things. Firstly, the Feluda books transport you to different places. Each adventure reads like a mini-travelogue, with Feluda journeying to solve cases in various cities and states—from the winding streets of Darjeeling to the sprawling deserts and ancient forts of Jaisalmer, to the damp and secluded alleyways of Benaras and the lush hills of Pahalgam, and of course the urban lanes of Kolkata. Ray skillfully intertwines the stories with the settings to the point where the locations themselves become a character. As a child, reading these adventures made me dream of travelling to these places.
Secondly, Ray has a way of captivating readers with his seemingly simple writing and vocabulary.  He has an innate ability to transport you to a parallel world and create relatable characters.  His hero, Prodosh Chandra Mitra, lovingly known as Feluda, the titular sleuth and quintessential Bengali man, is tall, fit, and well-spoken with an assured intellect and sense of humour, and the uprightness and honesty befitting a hero. Ray, inspired by Conan Doyle, also inserts grey traits into his hero, adding to his intrigue. These qualities make him admirable to readers and the narrator Topshe alike. But there are also the little things such as Feluda being a foodie and highly well-read with a love for puzzles which make him such a relatable character to me. 
It is this balance of an intriguing persona and a groundedness that make him, to me, the most popular Bengali detective, and the reason that the charm of his books remains timeless.
Towrin Zaman is a researcher whose profession requires only academic readings of her, but she time and again finds her escape in fiction.