To survive is to hope, in Nasreen Jahan's 'Urukku'
Originally published in 1993, 'Urukku' by Nasreen Jahan is a dive into the life of a young woman and a powerful commentary on human need.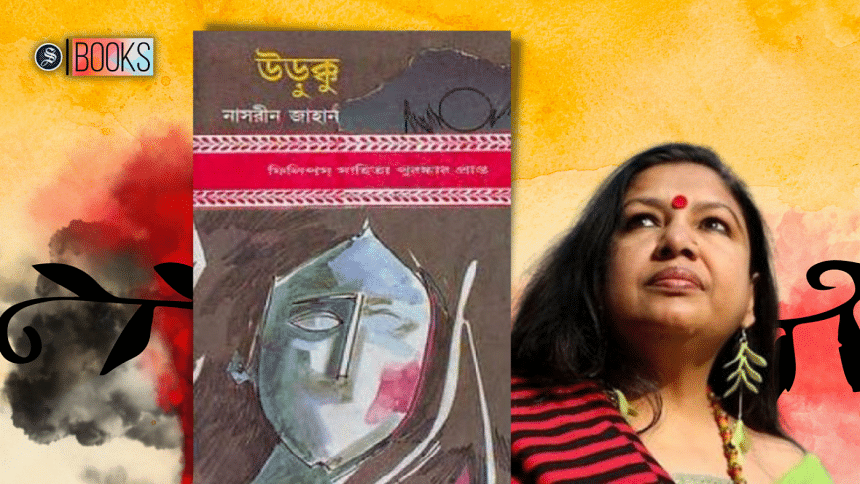 It might not appear to be at first glance, but the word 'Urukku' has a fairly tender meaning in English. The one who flies or the one who flew; the one who renounced it all and let their wings lead them to a new definition of course. Originally published in 1993, Urukku by Nasreen Jahan is a dive into the life of a young woman, Nina, as she tries to juggle her past experiences in a swirl of her present circumstances. 
From a very young age, Nina realised that life is hardly kind to the poor. Coming from a family that struggled to put forth one filling meal a day on the table, then marrying into another that restricted her expenses to "groceries only till mid-month", Nina mastered the art of abstinence rather incidentally. Now divorced and living partially alone, she is forced to bear the brunt of the old enemy anew. She now fights with this entity in order to have a dreamless sleep at night. This book is a testament to Nina's daily routine, her solitude and her predicaments. 
Primarily considered a powerful commentary on the lower-middle-class lifestyle, Urukku is vivid in its depiction of the human need. Right from the onset, readers are introduced to the claustrophobic notion of poverty. Both timelines of the narration (past and present) are stable in their manifestation of frugal banalities—the debt of loans, guilt and frustration, the compromises made, and the perpetual burden of survival imposed on an individual's shoulders. There is also a deep introspection on the means of want and the manner in which it might affect a family and its bonds. An example would be Nina and her younger sister's unwilling closeness to their older, pietist neighbouring loan shark. Another is Nina's rejection of her expensive hobby—art. 
However, as clear as the description of poverty is in this book, it is equally remarkable in its study of loneliness.
Representation of people's sense of solitude, even in a crowd of well-wishers, comes through very well in this book: every time people believe a boon has finally been bestowed upon them, it all comes down in a shambles. 
Two of the most used allegories in the book are shadow and smoke, both of which denote an interminable feeling of desolation. Nina's budding relationship with her mother's ex-lover might be interpreted as a desperate call for affection, but it simultaneously is a real indication of human nature.  
Alongside these themes, the author was prompt to explore other contemporary subjects in this work of fiction. Interesting discourse is made on discrimination against single, divorced women and codependent relationships of married, unemployed housewives. Student politics, religious disparity, and political unrest are also deftly inspected for the readers to sustain a lucid vision of life in the '90s. 
Urukku can be considered a coming-of-age story and adult fiction at the same time. A major criticism of the book would be that the prose is dense. More significantly, the jumps from the present to the flashbacks are confusing. It is necessary to be aware of the trigger warnings as well since detailed projection of disturbing scenarios is quite frequent here. 
Regardless, this book for me, to this day, remains one of hope. Nina is smart, headstrong, and passionate. Urukku is her desperate endeavour to come free of the miserable, cyclic pattern of her life, while also keeping firm to her personhood. It is hard to have a sunshine-and-rainbows outlook on life when there are multiple grievances breathing down your neck. But festering hope inside is necessary, or perhaps, nature. 
Nur-E-Jannat Alif  is a writer and a gender studies major who dreams of authoring a book someday. Find her at @literatureinsolitude on Instagram or send her your book/movie/television recommendations at nurejannatalif@gmail.com.