Coke Studio Bangla pays tribute to Jashimuddin and Abbasuddin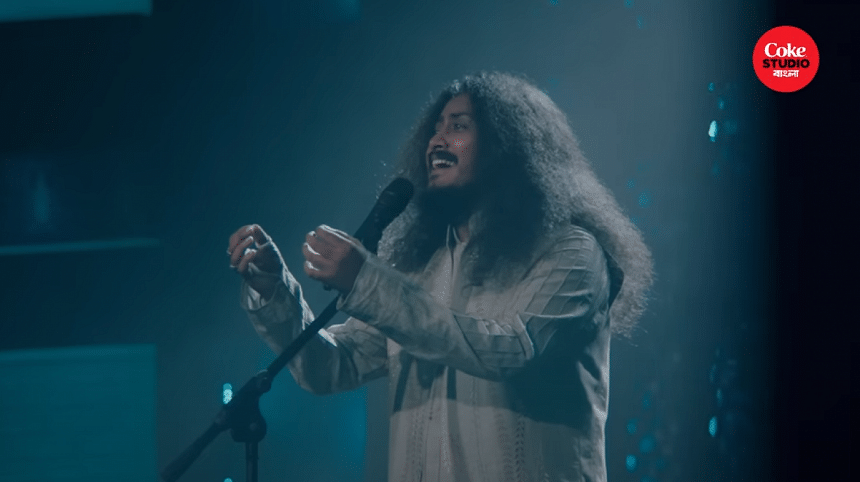 Coke Studio Bangla has released their latest song, a captivating rendition of "Nodir Kul", performed by Ripon Kumar Sarkar (Boga).
Through this song, the digital first platform pays tribute to Polli Kobi Jashimuddin and the legendary singer Abbasuddin Ahmed in the latest song. "Nodir Kul" is a modern rendition of the timeless classic, originally sung by the legendary Abbasuddin Ahmed, and written and composed by the esteemed poet, Jashimuddin.
At its core, "Nodir Kul" is a heartfelt tribute to the rich cultural heritage of Bangladesh, showcasing the essence of traditional folk music while infusing it with a contemporary flair. Boga, who was featured in last season's "Chiltey Roud", lent his captivating voice to give "Nodir Kul" a fresh new outlook.
This song from season 2 of Coke Studio Bangla was launched using an interesting strategy, where Coke Studio Bangla's music producer, Shayan Chowdhury Arnob, met with a number of the platform's fans in Chattogram Boat Club. Afterwards, Coke Studio Bangla went live from their Facebook page, interacting with their fans and talked about music, before finally unveiling "Nodir Kul" for all those present and watching.
According to Arnob, they tried to capture the essence of the changing river, always shifting between major to minor scales to showcase this transition. The changing scales replicated the nature of the river, sometimes being quiet and sometimes being loud; at times bright, with other moments being gloomy.
Shayan Chowdhury Arnob would say, "Since the launch of the platform, we tried to bring the magic of Bangla music to the global platform, especially to the younger generation. We used unique elements to bring out the true essence of this music loving nation. Coke Studio Bangla as a platform is creating space for musicians to collaborate, not just singers. And 'Nodir Kul' is the perfect example of how musical brilliance shines through the amazing collaboration between instrumentalists, musicians and artists from all backgrounds. It gives every artist a chance to exchange ideas and learn unique things and grow as musicians."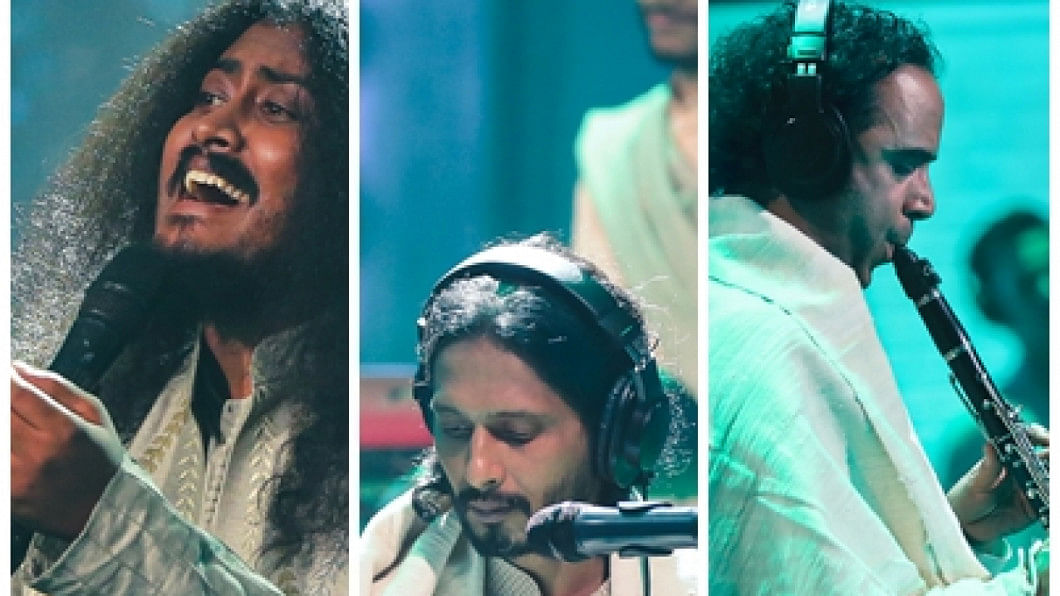 Originally, "Nodir Kul" was a Bhatiali song. However, it also has influences of Kirton, especially in the verses where the rhythm comes in to play. Boga, who performed the song, has his own Kirton group. Due to his background and expertise in this music form, it was the perfect song for him.
Speaking about the song, Boga would say, "To be able to perform the song of an iconic musician like Abbasuddin and a great poet like Jashimuddin, is a great honor. There are a number of elements in this song, such as Bhatiali and Kirton, which when combined, creates an enchanting experience for music lovers."
Alongside, Boga and Arnob, "Nodir Kul" also features Idris, a jazz musician based in London, who performs with his own band called Soothsayer. While he normally does music abroad, his Bangladeshi roots inspired him to explore and seek out his own musical roots.
"Nodir Kul" is now available for all audiences on YouTube and Spotify.