AR Rahman serenades Dhaka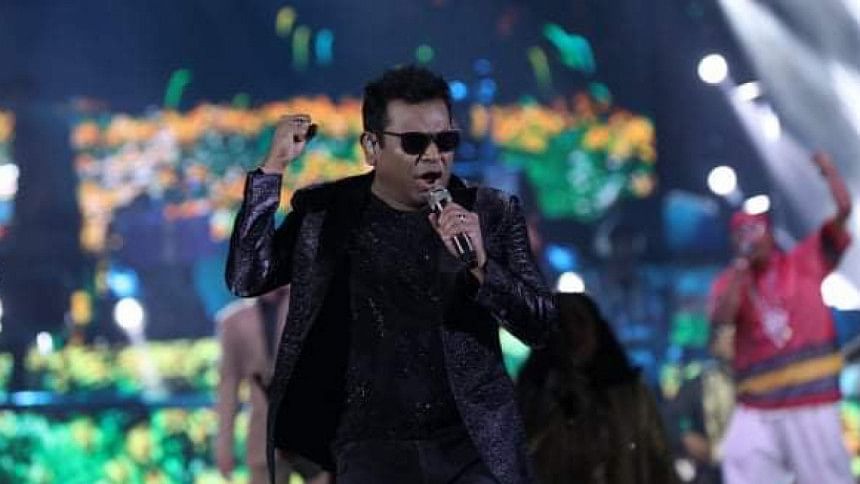 The concert, "Cricket Celebrates Mujib 100", organised by the Bangladesh Cricket Board (BCB), was held today at the Sher-e-Bangla National Cricket Stadium. Prime Minister Sheikh Hasina attended the musical evening. 
Oscar-winning international musical sensation AR Rahman enthralled the audience with his majestic performance at the event.
Due to rain, the concert faced some disruptions. However, soon, the stadium echoed with tunes by A R Rahman. 
The event was hosted by Rumana Malik Munmun, and Indian singer Aditya Narayan.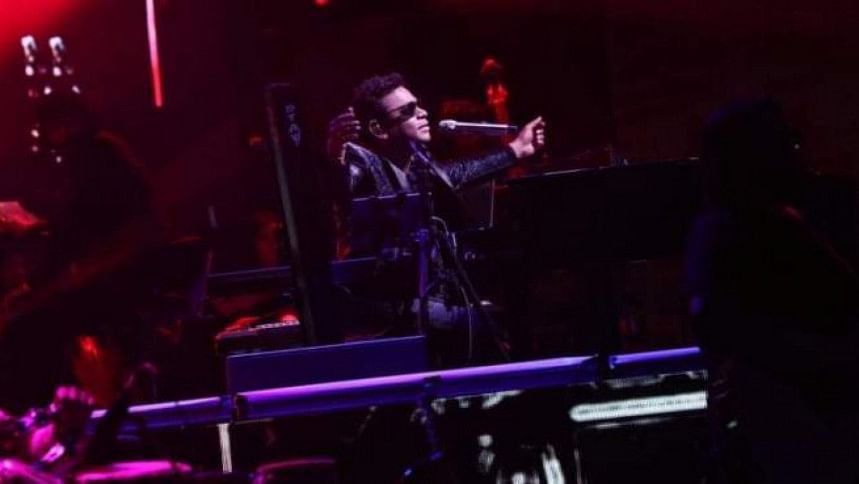 In addition to his hit tracks like "Jai Ho" and "Mukkala Mukkabala", and "Kun Faya Kun", AR Rahman performed two compositions in Bangla, in honour of Bangabandhu Sheikh Mujibur Rahman. 
One of the tracks, "Bolo Joy Bangabandhu", is written by National Award winning lyricist and the Editor of Bangla Tribune, Zulfiqer Russell.
The event was aired live on a private channel.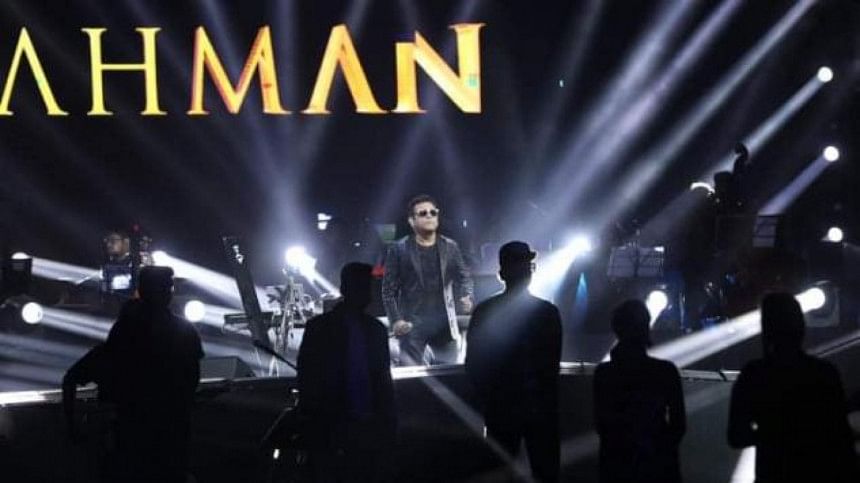 Before AR Rahman took to the stage, the first half of the programme began with the National Anthem, followed by performances of the popular band Miles, who mesmerised the audience with their timeless hits, "Neela", "Priyotoma Megh", "Dhiki Dhiki", and "Phiriye Dao", among others. 
Folk queen Momotaz Begum delighted audiences with powerful performances of her songs, "Pankha", "Local Bus" and "Morar Kokile", among others.