Celebrating Fazlul Haque: Bangladesh-India Bangla Film Festival kicks off in Kolkata
Kolkata is abuzz with excitement today as the three-day Bangladesh-India Bangla Film Festival begins, coinciding with the birthday of Fazlul Haque, the visionary behind the first Bengali children's film, "President." This remarkable festival, supported by the Government of India, serves as a tribute to the indelible contributions of Fazlul Haque, honoring his enduring impact on the film industry.
Presented by the Fazlul Haque Smriti Sangsad and Bidhan Nagar Film Society, the festival will take place at the prestigious Eiktan Auditorium, located within the Eastern Zone Cultural Center in Salt Lake, Kolkata. 
Nine captivating Bengali films will be screened throughout the festival's duration, offering a diverse cinematic experience.
The inaugural day of the festival promises a compelling lineup, featuring three remarkable films. Sheela Dutt's mesmerizing creation, "Kabigan," along with Atanu Ghosh's thought-provoking film, "Binisutoy" and Chashii Nazrul Islam's masterpiece, "Megher Pore Megh."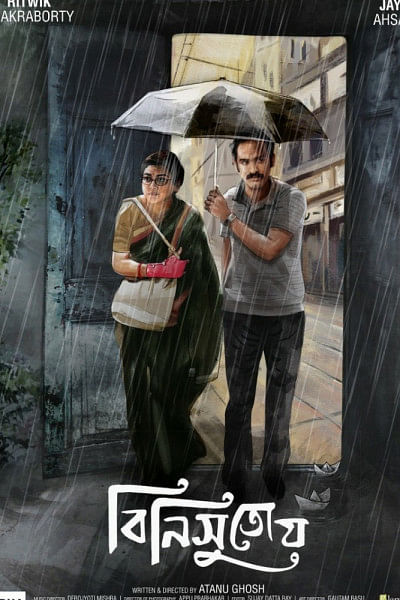 Continuing on May 27, the festival will showcase three more films. Subir Mondal's "Galileo" promises to awe audiences with its compelling narrative, while Pradeepta Bhattacharya's "Bakita Byaktigoto" and Mushfiqur Rahman Gulzar's "Lal Sobujer Sur" promise to leave a lasting impression on the hearts of viewers.
On the last day of the festival, three films will be screened.  Ritam Banerjee's "Band," Anumita Das Gupta's "Bohoman," and Gautam Ghosh's thought-provoking film, "Moner Manush" will be screened. 
These cinematic gems will transport viewers on a journey of emotions, showcasing the depth and brilliance of Bengali cinema.
Fazlul Haque, born on May 26, 1930, in Bogra, was a luminary in the film industry. During the fifties, he pioneered the publication of 'Cinema,' East Pakistan's first film-centric magazine, from Bogra. His vision and passion for cinema laid the foundation for future filmmakers and artists. Although he left this world on October 26, 1990, his invaluable contributions continue to inspire generations.
The Bangladesh-India Bangla Film Festival not only celebrates Fazlul Haque's legacy but also serves as a platform to showcase the rich cultural exchange between Bangladesh and India.