Dreams do come true: Bhabna on working with Afzal Hossain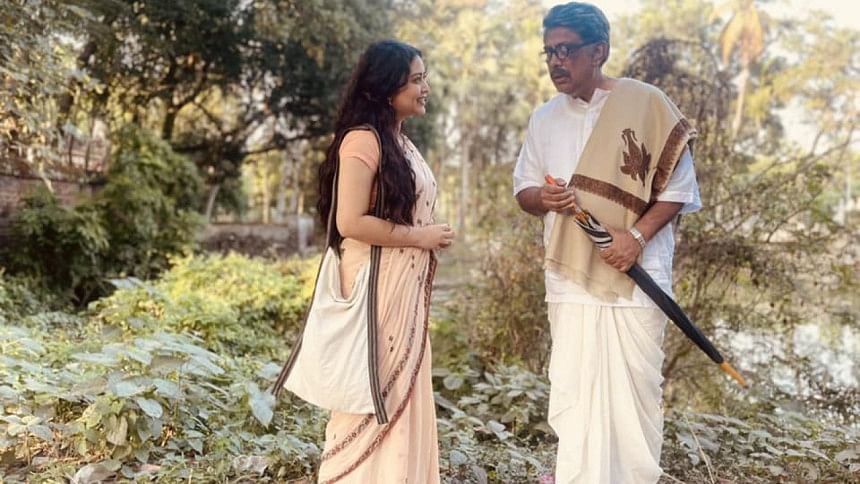 Ashna Habib Bhabna will soon be seen on the government-granted film, "Japito Jibon". The project is being directed by Habibul Islam Habib, who is also her father.
The film stars eminent actors like Afzal Hossain and Rokeya Prachi, among others. Bhabna is excited at having the opportunity to share the screen with such great artistes.
The "Laal Moroger Jhuti" famed actress took to her Facebook account, sharing her delight at having been able to work opposite Afzal Hossain. Bhabna wrote, "Dreams do come true. Sharing the screen with the legendary Afzal Hossain!"
The story of "Japito Jibon" is written by eminent writer Selina Hossain. The film also stars Mousumi Hamid.