'I am a good man who plays bad characters': Misha Sawdagar
The shrewd and conniving Robiul Alam thrives on corruption to become a powerful figure in his field. The multitasking engineer has his hands' full juggling his family and mistress at the same. One day, his life takes a 360 degree when he gets trapped in a lift. Will he get out alive or will his misdeeds eat him alive.
Dhallywood's iconic villain, Misha Sawdagar, forays into the world of OTT as the corrupted Robiul Alam in Chorki Limited Series, "Jodi Ami Beche Firi" which airs tomorrow. 
In a candid conversation, Misha talks about his OTT debut, his conflict with Ananta Jalil, and more.
Why did you decide to debut in OTT with Chorki's "Jodi Ami Beche Firi"?
"Jodi Ami Beche Firi" has an important social message, which dwells on human psychology. The character has many layers, and will certainly be a memorable one.
Audiences were able to witness a different Misha Sawdagar in the teaser of "Jodi Ami Beche Firi".
My transformation to OTT was quite subtle, and I had been receiving offers for over a year and a half for these platforms. I have experimented with my looks and my voice, to get into the psychological aspect of my character.
In films, the pattern of acting is quite different, we have to make a mark on the audience whether it's through loud acting or high-pitched voice. However, for the web series, I have toned down the facial expressions to look realistic on screen.
What kind of challenges did you face while enacting Robiul Alam?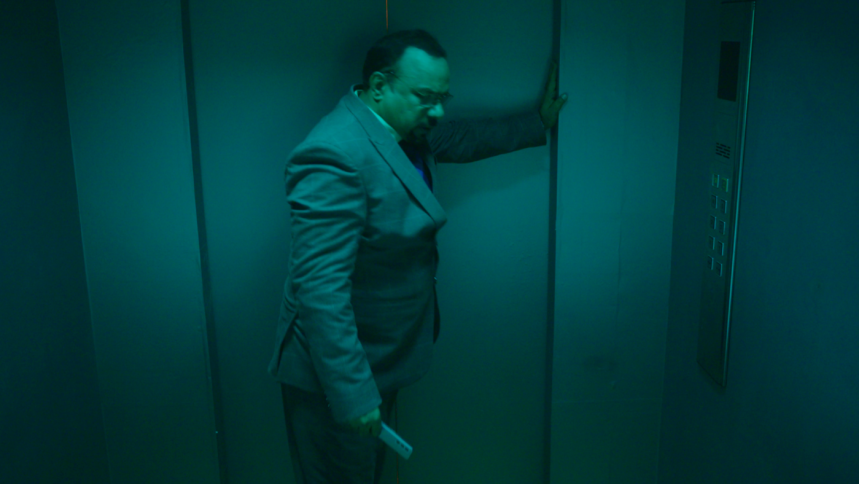 My biggest challenge was the lift scene, as I suffer from claustrophobia. I didn't tell my director and decided to take the risk, as I wanted to use my fear and anxiety to evoke real expressions.
That exact scene became viral on social media.
I am a good person, who is famous for being villain in movies. Generally, audiences were left intrigued by the teaser as they saw me confessing about my crime. I got tons of calls from people asking me "Whether I am alright or not" or whether I am actually stuck in a lift or not. I only told them one thing I can't disclose anything. I am really happy with all the views and shares.
You have worked on both the silver screen and in OTT. Which medium do you consider to be the most challenging?
The biggest advantage of OTT is that it gives space to both filmmakers and artistes to experiment with the characters and plot. Here, the content is the 'king' and it doesn't revolve around the clichéd 'hero- heroine' plot.
Nevertheless, the silver screen is my first love and it has given me immense popularity and fame. OTT is experiencing a lot of growth, but I don't think it can overcome the greatness of the silver screen.
Do you believe that 'good old days' have returned to the film industry?
"Good Old Days" will only come when audiences in both cineplex and rural areas will crowd the theatres to watch movies. However, the audience reactions regarding "Poran", "Hawa", and "Shaan is definitely a step in the right direction.
You will be seen alongside Ananta Jalil in Mohammad Iqbal "Kill Him". Have you sorted out your issues with him?
I really don't have any problem with Ananta Jalil. The whole thing started when I told him that "it is better to make 100 crore Studio like Shah Rukh Khan than to make a movie with that budget." He took it to his heart and arranged a press conference to 'discuss' my contribution to Bangla movies.
I have been working in the film industry for more than three decades, and I have won 3 National awards. I don't need anyone to tell me what I have done for the film industry. Directors know that Misha can draw the audience in theatres.
Could you tell us about your upcoming projects?
I am currently awaiting the release of "Leader Ami Bangladesh" alongside Shakib Khan; "Revenge" alongside Bubly and Roshan; and Sunny Sanwar' s "Mission Extreme". I am also working in RTV's web-film "Pordar Arale", opposite Nusraat Faria and Yash Rohan. Soon, I will begin working with Malek Afsary for "9MM".