No regrets in my acting career: Afsana Mimi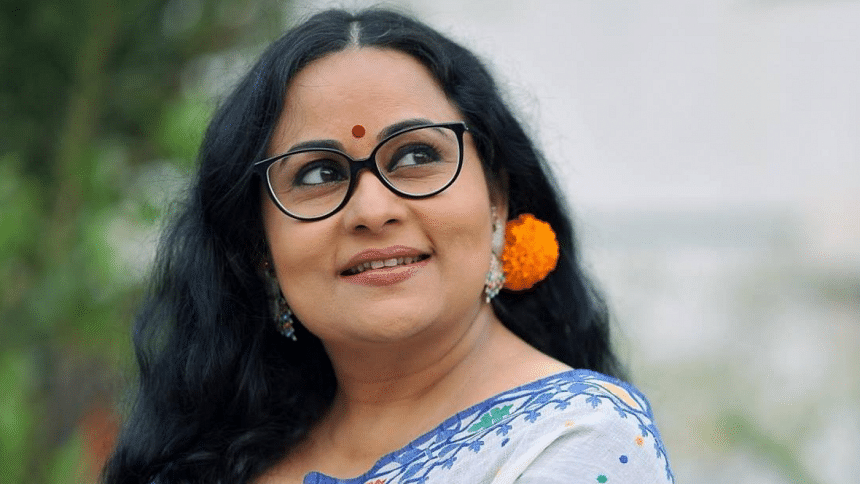 Veteran actress Afsana Mimi believes that receiving love from people is her greatest achievement. She has received the National Film Award for the film 'Paap Punno' for the first time in her acting career. She has been a favorite face in television dramas and stage plays since the 90s. She has gained love from people through a long career in acting, and has been successful as a director.
In your long acting career this is the first time you have received the National Film Award – how does it feel? 
Receiving the National Film Award means gaining national honour. I have been acting on stage, television, and in films for a long time. I believe that receiving love from people is the greatest achievement, but the national award holds significant importance on its own.
Was there any conversation when receiving the award from the Prime Minister?
Prime Minister Sheikh Hasina is someone I deeply admire and respect. She conveyed her congratulations and expressed her feelings. I told her I came with my father to receive the award.
Is there someone in your life to whom you're grateful for?
Yes. Her name is Jamila. Dear Jamila Apa. Jamila Apa has been my lifelong companion for 30 years. She's been with me through my joys and sorrows. Her contribution to my entire career has been immense. If I had the permission to take someone when receiving the national award, I would have taken her. She was also present during the shooting of 'Pap Punno' in Chandpur. She's been my partner in all my endeavors.
You received the award for the film 'Paap Punno'. How much do you like working with Gias Uddin Selim? 
Gias Uddin Selim is my friend, a favorite director. I was involved in direction and there was a gap in acting. I returned to acting with 'Paap Punno'. It's an excellent film. Additionally, this my first time working with Chanchal Chowdhury. He's an extraordinary actor. I previously worked with Siam in a drama. Chanchal and Siam are both exceptionally good people.
Your recent web film 'Patalghor' has also been well-received.
I shot 'Patalghar' during the pandemic. It has recently been released and received praise from everyone. I've heard positive and appreciative comments. It feels good to receive such encouraging feedback.
Are you returning to the stage any time soon? 
"Nagorik Natya Sampradaya" is my theater team. I'm going to act in their new play 'Darpan', directed by Nila Azad Nupur. Rehearsals are ongoing. Hopefully, it'll turn out well.
Is there any unfulfilled desire despite receiving love from people, popularity, and achievements?
No nothing like that. From my perspective, there might be a need for self-improvement, but there's no unfulfilled desire in my acting career. I've received immense love and respect from countless people. Even the new generation praises my acting. They appreciate my work in 'Patalghar' or 'Mohanagar'. I acted in Humayun Ahmed's projects, and the new generation appreciates that.