Sporshia opens up about her tattoos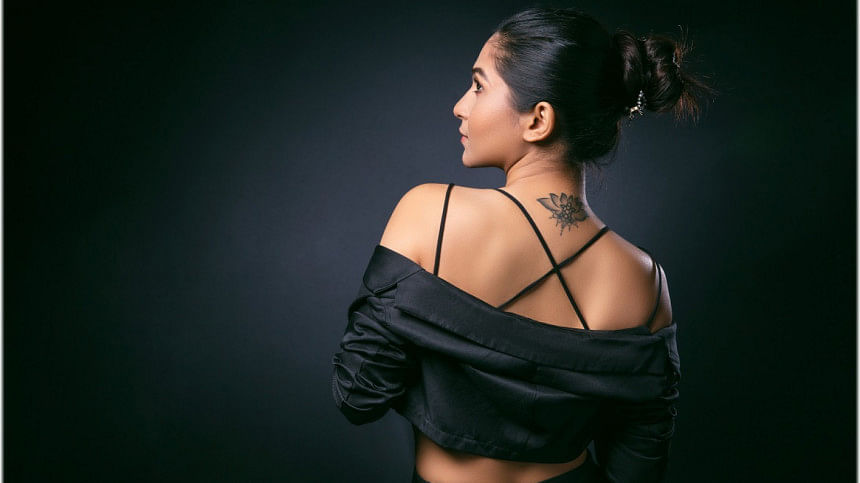 Femme fatale Sporshia loves taking challenges -- she wanted to be a filmmaker, but ended up as an 'accidental actress'. She charmed her way into the hearts of the audience with "Kathbirali" and "Nabab LLB."
Sporshia will be seen alongside Nirab in veteran actress Rozina's debut directorial film "Phire Dekha".
In a conversation with The Daily Star, Sporshia opens up about her recent projects, love life and more.
From wanting to be a filmmaker to becoming an actress, what made you change your goals?
I was really fond of reading books, when I was younger. My thirst for books helped build up my imagination, and I wanted to showcase observations through my films.
My journey as an 'actress' is something that truly amazes me. Sometimes, I tell my director that if I was a filmmaker, I wouldn't have cast myself in movies. However, I feel in love with acting when I became an actor.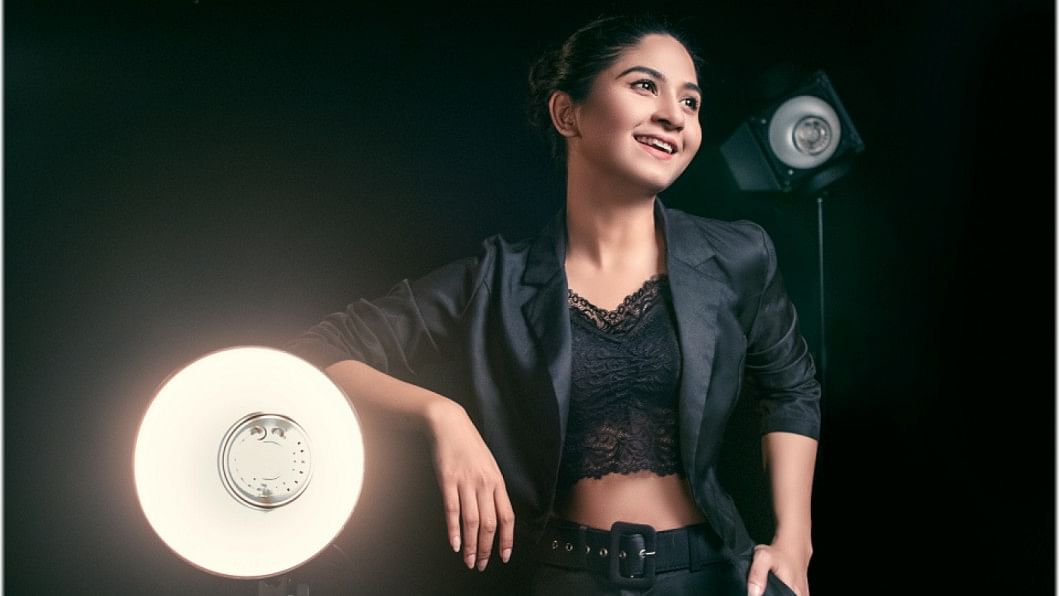 How challenging was it to essay the role of a 'Mayabini' in Nurul Alam Atique's horror series "Maya Dighi"?
Working with Nurul Alam Atique is in itself a huge challenge, as he is a highly meticulous director. While working on the sets of "Maya Dighi", there was this single shot in the pond, and for that he kept me awake the whole night. I had to shoot the entire scene at 4 am in the shivering cold water, which was truly challenging.
We know that you love inking tattoos on your body. What does each tattoo represent?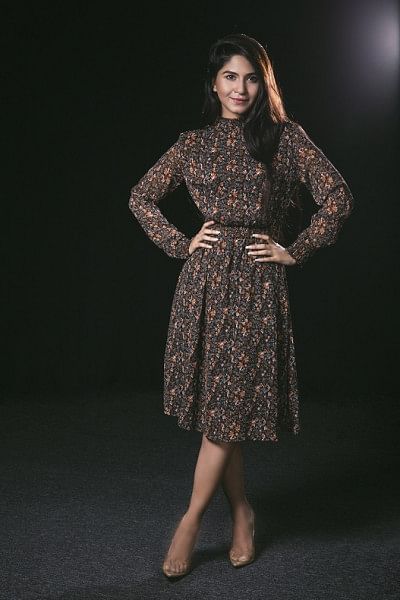 Tattoos aren't simply a trend or a fashion statement. It's a personal choice which stays with you forever.
I have 3 tattoos which holds special meanings- I have a Sagittarius symbol on my wrists as it's my star sign, I have 'wings' on my legs as I love to fly, and last but not the least, I have a beautiful 'lotus' inked on the beginning of my spinal cord. Here, 'lotus' is the symbol of peace. In between the lotus, is a tortoise which represents my characteristics, and beneath the lotus, there are some 'dots' which is taken from Mandala design.
You have often become victims of feigned controversies. How do you deal with it?
I have been mired in so many controversies of lately that I have literally lost counts. I have decided to make my own controversy and make money off it on my own channel (laughs). I don't know why but whatever I say, ends up being misinterpreted by people. Some news channels or journalists tend to make a 'negative headline' and misrepresent it to audiences.