Tisha visits University of Scholars
Promotional campaign of 'Birkonna Pritilata' underway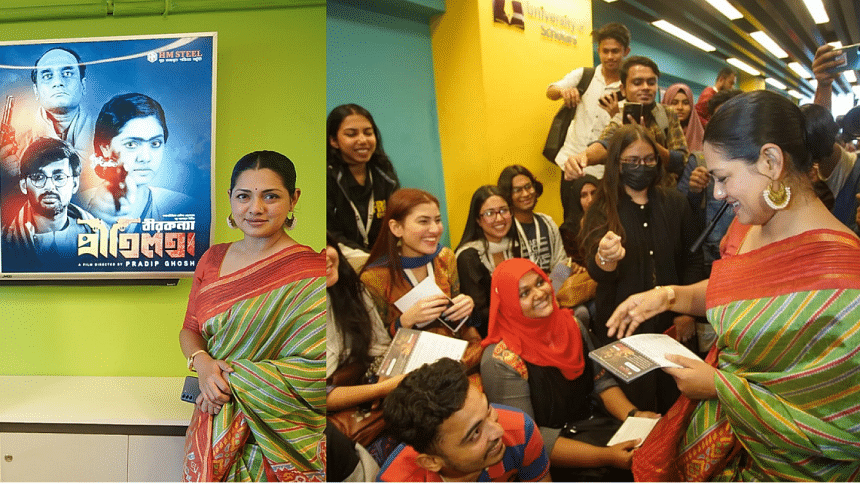 Nusrat Imrose Tisha has arrived at the University of Scholars to promote her film "Birkonna Pritilata". The movie will star Tisha as the titular character Pritilata, while Manoj Pramanik will essay the role of revolutionary leader Ramakrishna Biswas.
Tisha posted pictures of her promotional campaign on her official Facebook page. The actress wore a light-green saree with a brick coloured brocade during the campaign.
"I am really thankful to the students and the university authorities for giving us such a warm welcome. I am super excited to be here at the University of Scholars for the promotion of 'Birkonna Pritilata'," read the actress' post.
"Birkonna Pritilata" is scheduled for release in theatres across the country on February 3. The movie depicts the tales of immortal stories, self-sacrifice, and eternal love for one's own motherland.