Global outcry grows louder
US leaders join chorus of condemnation; it's difficult situation for Bangladesh, says State Dept spokesperson; protests in different countries
International outcry over the atrocities against Rohingyas is growing with politicians, rights activists and Nobel laureates castigating the Myanmar government, as an estimated 2,70,000 of the persecuted community have sought refuge in Bangladesh over the past two weeks.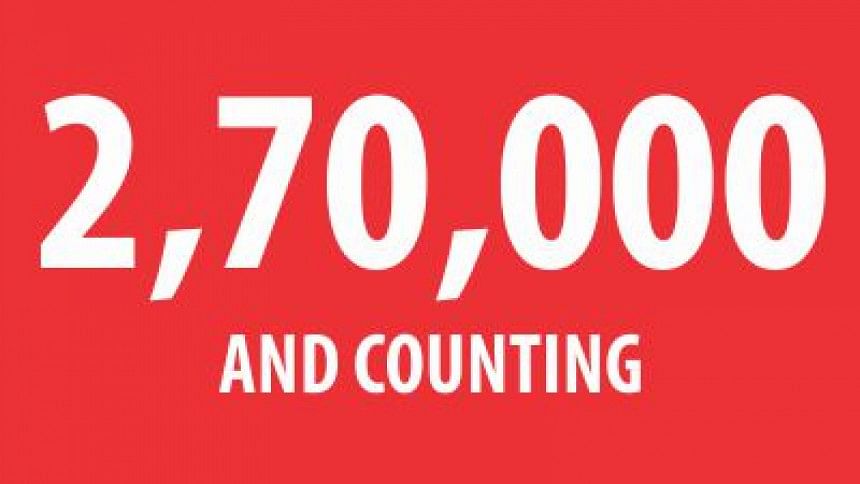 Many are slamming Aung San Suu Kyi, Myanmar's de facto leader, for failing to condemn the violence against the minority group of her country, leaving her global reputation as an icon of democracy in tatters.
US lawmakers who once strongly backed her rise to power are shifting their position to criticism of her silence in the face of a bloody military crackdown on the Rohingyas.
Congressional leaders from both Democrat and Republican parties have added their voices to the international condemnation, reports The Washington Post.
The Trump administration is under growing pressure from Congress and human rights activists to condemn brutalities on Rohingyas. However, neither the White House nor the State Department has yet to come out any such statement, writes Politico.
Activists in the US say only direct messages from Trump or Secretary of State Rex Tillerson are likely to influence Myanmar's repressive military and save civilian lives.
A senior official of the US State Department, however, said Myanmar should respond responsibly to attacks on security forces in Rakhine State, respecting rule of law and human rights.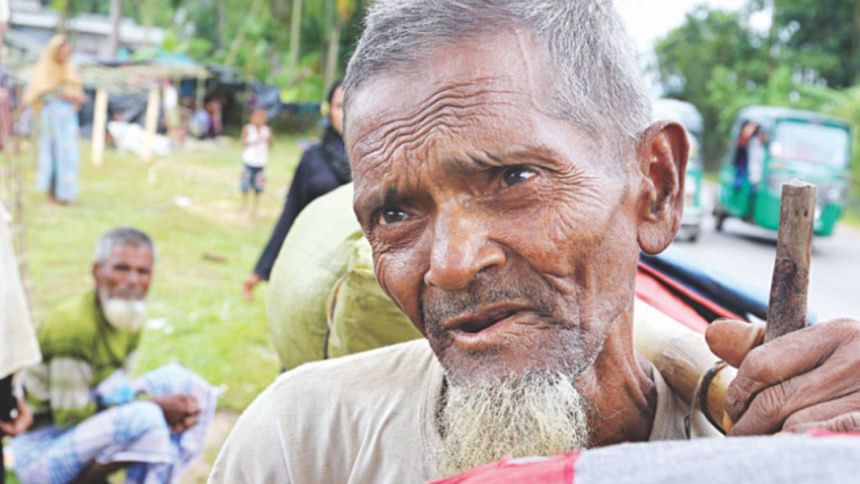 Patrick Murphy, deputy assistant secretary of state for East Asia, told reporters that Washington saw shortcomings on the part of the security forces and the government in dealing with the situation in Rakhine and was pushing for urgent restoration of access for humanitarian assistance and journalists there.
"Security forces, in fact, need to be there to protect civilian populations and to address the threats posed to the governing structure," he told reporters yesterday.
"At the same time, they have a responsibility to carry out those activities in accordance with rule of law and international human rights."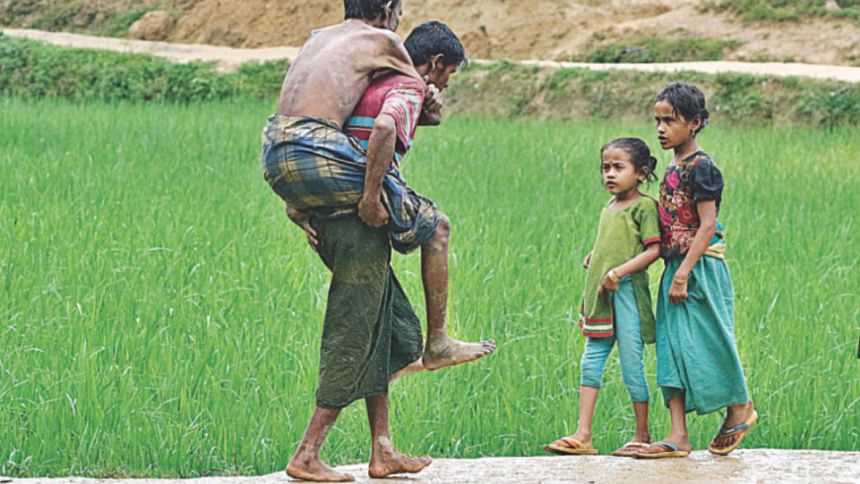 Besides, during a State Department press briefing Thursday afternoon, spokeswoman Heather Nauert insisted that the Trump administration cares about the crisis.
"We urge all in Myanmar to avoid actions that exacerbate tensions there," she said.
Nauert also said, "The United States is working through the United Nations and other international organisations to assist tens of thousands of civilians who have fled to southeastern Bangladesh since August 25.
"We are also communicating with Burma's neighbours and other concerned international partners on efforts to end the violence and assist affected communities there."
Replying to a question, she said, "I know it is a difficult situation for Bangladesh, as it is for any country, to absorb refugees. We have provided -- I believe it's about $55 million this year in -- to Burmese refugees not only in Burma, but I believe also in Bangladesh. If I have anything more for you on that, I'll get that to you."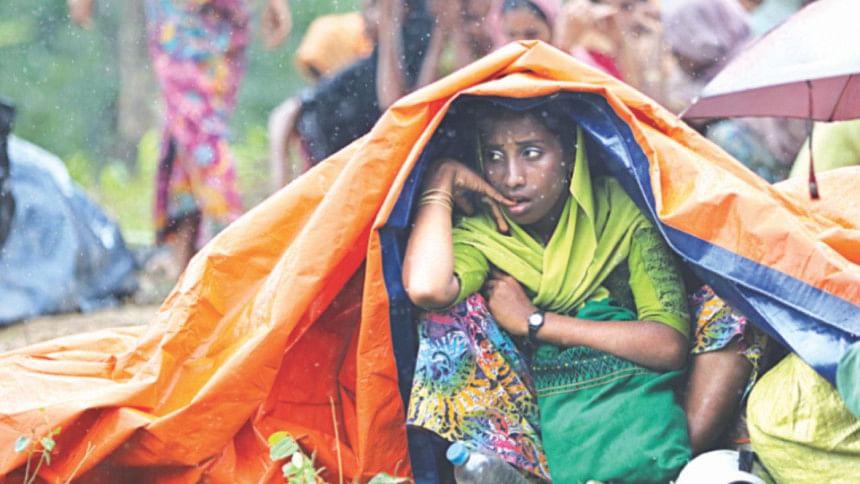 SENATE RESOLUTION
Also on Thursday, two top US Senators -- Dick Durbin and John McCain -- introduced a resolution condemning the "horrific acts of violence" against the Rohingya, and calling upon Suu Kyi to live up to her historic democratic and human rights ideals by taking action to stop this humanitarian tragedy.
Co-sponsored by US Senators Dianne Feinstein, Cory Booker and Bob Menendez, they issued a joint resolution strongly condemning the violence against and displacement of Rohingya civilians and calling for an immediate halt to all hostilities by Myanmar's authorities.
The Senate resolution also calls upon Myanmar to allow the United Nations "unrestricted access" to assess the situation and provide aid, and to end legal restrictions on citizenship and freedom of movement for the Rohingya.
Also condemning the attacks by the Arakan Rohingya Salvation Army militant group, the resolution called for the implementation of the recommendations of Kofi Annan Commission.
Other senators, including Benjamin L Cardin and Cory Gardner have also expressed similar concerns.
On Wednesday, US House Foreign Affairs Committee Chairman Ed Royce in a letter to Myanmar State Counsellor Suu Kyi said:  "Your government and the military have a responsibility to protect all of the people of Myanmar, regardless of their ethnic background or religious beliefs. These atrocities, the latest and most severe against this minority group, must end."
The Washington Post wrote that the outcry in Congress reflects the dismay and confusion of the stoic group of Suu Kyi's supporters in Washington that nurtured her throughout her more than 15 years under house arrest.
Suu Kyi's unwillingness to speak out against the military crackdown, which came in response to insurgent attacks in Rakhine State on August 25, has prompted some former admirers to suggest that she be stripped of the Nobel Peace Prize she won in 1991.
Calling for international response, Nobel Peace Prize winner Malala Yousafzai, meanwhile, said the global community needs to intervene to protect the Myanmarese minority group.
She also urged fellow Nobel laureate Aung San Suu Kyi to speak up for the Rohingya, BBC reported yesterday.
Earlier, Archbishop Desmond Tutu, another Nobel Prize winner, told his "dearly beloved younger sister" Suu Kyi that "the images we are seeing of the suffering of the Rohingya fill us with pain and dread".
Yesterday, rights groups held a briefing for UN Security Council diplomats on the Myanmar violence. Russia and China did not send any diplomats, according to people at the meeting.
Myanmar has said it was counting on China and Russia to protect it from any Security Council censure, reports Reuters.
In Malaysia, several hundred protesters rallied outside the Myanmar Embassy, urging Kuala Lumpur to sever diplomatic ties with Naypyidaw.
Besides, its maritime agency chief said the country's coast guards will not turn away Rohingyas fleeing violence in Myanmar and is willing to provide them temporary shelter, reports Reuters.
Meanwhile, the two-day World Parliamentary Forum on Sustainable Development, held in Indonesia from Wednesday, expressed deep concern over ongoing violence in the Rakhine State.
The "Bali Declaration" adopted by the Forum urged everyone to "exercise maximum self-restraint from using violent means, respect the human rights of all people in Rakhine state regardless of their faith and ethnicity, as well as facilitate and guarantee safe access for humanitarian assistance".
Amid reports of atrocities against the minority group of Myanmar, an estimated 2,70,000 Rohingyas have fled to Bangladesh in last two weeks alone, UNHCR said yesterday.
Bangladesh is struggling to cope with the latest influx, which takes the number of Rohingya refugees in camps near its border with Myanmar to around 6,70,000.
Of these, nearly 3,57,000 -- a third of Myanmar's total Rohingya population -- have left since October when the latest upsurge in violence began, writes AFP.
A top Bangladeshi diplomat in Dhaka told The Daily Star that they have information about brutal killings of at least 3,000 civilian Rohingyas during the military crackdown in Rakhine.
On the basis of witness testimonies and the pattern of previous outbreaks of violence, Yanghee Lee, the UN special rapporteur on human rights in Myanmar, said, "Perhaps about a thousand or more are already dead".
"This might be from both sides but it would be heavily concentrated on the Rohingya population."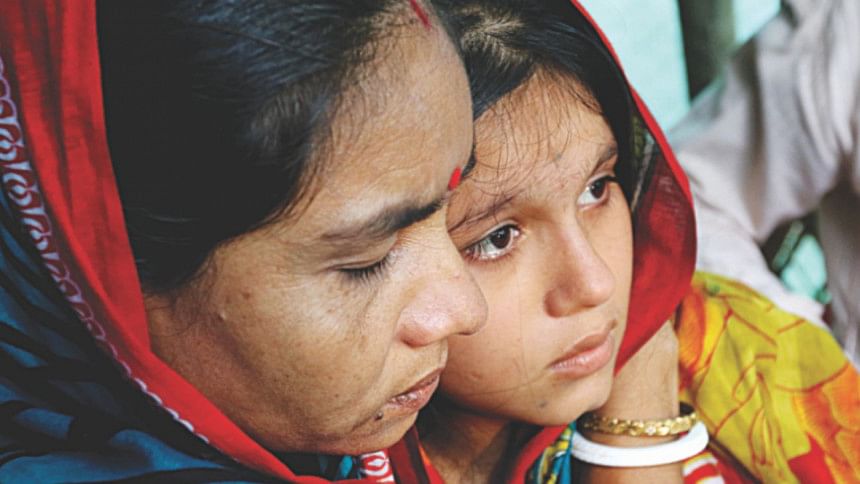 NORWAY DEEPLY CONCERNED
Norway's foreign minister Borge Brende called on Suu Kyi and her government to allow humanitarian groups to distribute aid in Rakhine state, deeming limits on their work "extremely serious."
On Wednesday, the minister said that the Norwegian government is deeply concerned about escalating violence and the deteriorating humanitarian situation of the Rohingya.
He said "all groups must show restraint," but stressed that "authorities, under the leadership of Aung San Suu Kyi, have a particular responsibility to protect civilians from abuses, to stop the violence and to ensure humanitarian access."
In a separate statement, Norway's Refugee Council said "full and unimpeded access to affected communities" is needed.
Earlier, Canadian Foreign Minister Chrystia Freeland and Minister of International Development and La Francophonie Marie-Claude Bibeau in a statement on September 1 strongly condemned the escalating violence -- and its impact on innocent people -- in northern Rakhine State.
They said Canada encourages Myanmar to take measures to facilitate the continued delivery of humanitarian assistance.
'ETHNIC CLEANSING'
Human Rights Watch said the United Nations Security Council should hold a public emergency meeting and warn the Myanmar authorities that they will face severe sanctions unless they put an end to the brutal campaign against the Rohingya.
"The United Nations and concerned governments need to press Burma right now to end these horrific abuses against the Rohingya as a first step toward restoring Rohingya to their homes," Meenakshi Ganguly, South Asia director at Human Rights Watch, said.
Rohingyas fleeing security forces in Rakhine State have described killings, shelling, and arson in their villages that have all the hallmarks of a campaign of "ethnic cleansing," according to a press statement of HRW yesterday.
PAKISTAN CABINET RESOLUTION
The Federal Cabinet of Pakistan on Thursday passed a resolution against Myanmar calling upon Suu Kyi to take immediate steps to stop the atrocities being committed in Myanmar.
The resolution also urged the United Nations to take the lead in stopping the "genocide of Rohingyas" in Myanmar.